Yang Hyun Suk has been criticized for comparing BABYMONSTER's Chiquita to BLACKPINK's Lisa
YG Entertainment fans are ready to welcome new girl group to their debut: BABYMONSTER.
In order for fans to be able to meet the members ahead of their official debut, YG has released several videos introducing them and showing off their talents.
The latest release video features member Chiquita, who (like Pharita) is from Thailand.
Chiquita, who was born in 2009, attended a YG audition in Thailand in March 2021 and was recognized for her outstanding talents.
In the video, Yang Hyun Suk said: "My first impression of Chiquita came from this first monthly review.
It was immediately clear to me that she must be part of the project for which the other apprentices are being trained for 5 to 6 years. She is the youngest and last to join the baby monster project. "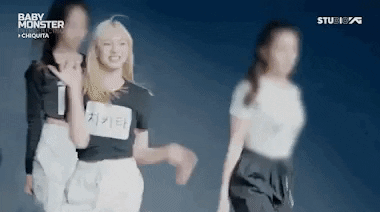 Yang Hyun Suk praises Chiquita's natural ability, explaining that despite having the shortest training time among members, it is her "born with [talent]».
BLACKPINK's Lisa also praised the apprentice idol who was her mentor as a representative of the same country of origin.
"Even if you haven't practiced for a long time, you're just as good as the other girls, Chiquita. » – Lisa
Fans loved seeing the interaction between Lisa and the young girls who were full of love for idol sunbae.
However, they also criticized Yang Hyun Suk for comparing Chiquita to Lisa. In the video we see him saying: "She will be just as popular as Lisa."
He continues, "From a producer's perspective, it's very clear that Chiquita is a special kid. I really hope that in the future she will be as popular as Lalisa and have global influence. That is my personal hope. »
Some fans have criticized Yang Hyun Suk for wanting to "replace" BLACKPINK's Lisa.
What do you think ?