Virtual AI idols?
Without controversy or need for a break, are AI idols the future of kpop?
Virtual band Superkind's debut raises more questions than answers, but the concept is quite intriguing when it comes down to it.
Saejin is a virtual idol who is part of the Superkind debutant group, a mix of humans and AI.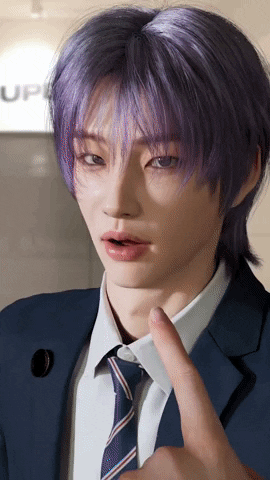 As virtual technology and cyberspace advance and we enter the Metaverse generation, it's inevitable that K-pop will find a seat at the virtual table – in fact, it may even take the lead.
A few months ago, a new boy band called Superkind debuted in the K-pop industry and immediately sparked conflicting opinions. The group is a hybrid of four human idols – Daemon, Eugene, Geon, and Sio – and a virtual idol, Saejin, who is said to be animated by an AI.
The group caused a stir last January when they gave the public their first look at Saejin in a debut teaser. The clip featured the Virtual Idol recreating various shots from iconic K-pop music videos – mostly by NCT ​​and The Boyz –
to give viewers a general idea of ​​his moves, expressions, and design as a K-pop star. Prior to the teaser, Saejin had a "pre-debut" online presence on now-deleted TikTok and Instagram accounts, and made his mark as an influencer.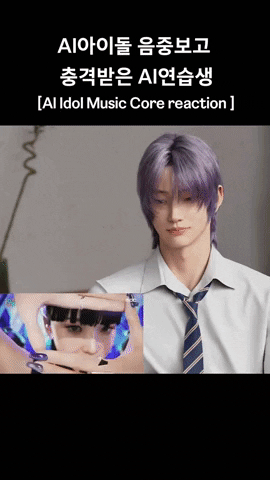 Superkind released their debut single "Watch Out" on June 20th, a hip-hop-tinged synth-pop track accompanied by a music video featuring the five members performing in a digital recreation of the Roman Colosseum.
The quintet constantly moves back and forth throughout the video to reinforce the digital theme of their concept, and Saejin blends in perfectly as he performs the choreography with his members.
It's an odd feeling realizing it's contrived, but overall it's an impressive production.
Saejin's voice doesn't seem artificially generated like that of Japanese vocal sensation Hatsune Miku, nor is she a virtual avatar of an artist like girl group Aespa's Metaverse counterparts — Saejin is a new vibe in this generation of K-pop and just If Man listening to the track, there seems to be a person behind his voice whose identity remains a mystery.
Fan theories claim that the singer behind Saejin is an artist who wanted to perform but didn't want to become famous, but there are no reliable sources to confirm this particular piece of information. If there is actually a real person behind Saejin, that makes him more of a digital avatar than an AI-powered program, and therefore not quite the AI ​​idol he's credited with.
Superkind's company, Deep Studio Entertainment, describes Saejin and Superkind as "A New Approach to K-Pop". They were previously known as Yours Project before rebranding and debuting as Superkid.
There isn't much information about the company and the band, but according to some articles and Deep Studio's website, the big focus is on experimentation. "Superkind is a story writing and world building community that aspires to be the first decentralized entertainment [sic] in the world ", according to an announcement on the company's website.
"We are not a fan club or a management company, we are a game! We wanted to find completely new ways to enjoy K-Pop. While we love K-pop, we couldn't help but feel like it was becoming very signature. »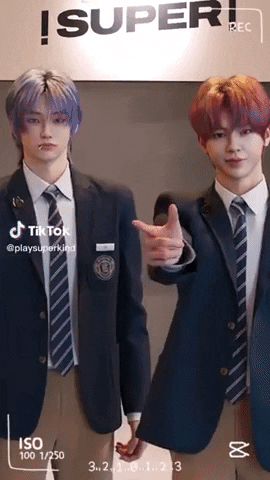 The idea is to create a storyline with artists being part of the narrative, all in collaboration with the fans. Superkid is an anagram composed of the words "N.uke" and "Prid" and the letter "S"; Prid and N.uke represent each species (human and AI respectively) and the group's name means "new humanity".
The plot discussion is currently taking place on Discord with fans of the band.
It's complicated and frankly too early to say how it will play out. Deep Studio stated that other artists will join this movement, but at this time we don't know how many are human and how many are virtual.
Right now, Saejin's "presence" prevents other group members from giving concerts and attending musical performances because they have to pre-record and add clips.
There is also a lot of controversy surrounding the fact that her design is similar to many other top Korean stars.
However, it also draws attention to the rookie quintet and sets them apart from the hundreds of groups that make their K-pop debut each year, so it's a double-edged sword.
In an early interview with Naver, the human members of Superkind expressed concern at being part of a group where one of the members doesn't age and never faces illness or injury like them, but they were thrilled that Superkind was going through a virtual member can exist out of the crowd.
superkid understands [L-R] Geon, Eugene, Saejin, Sio and Daemon. The virtual member Saejin fits into the group almost seamlessly.
How can a K-pop group survive without live performances, performances and signs from fans? Do we have an unexpected hit on our hands or will it all lead to a huge flop? The group did a livestream earlier today, but their most controversial member, Saejin, wasn't there – don't they do it like other idol groups on the scene?