Suga Reveals If BTS Members Are Competing
BTS' Suga is in the middle of his world tour and is currently in Los Angeles for three concerts.
He would occasionally share a moment with the LA Times for a candid interview about his career or his relationship with the other members of BTS.
Fans know the boys are very close and have formed a strong bond.
They are like brothers and show it through their various interactions.
During the interview, Suga was asked if the members would ever compete with each other based on their individual achievements.
Suga responded by revealing the nature of their relationship.
"Are you competitive with your family members? Do you get jealous when your sibling is okay? *laughs* We're real brothers, period. If I'm fine, that's fine. If my family members are successful, all the better. » – Suga
Without jealousy, members rejoice in each other's success, for when one succeeds, they all succeed.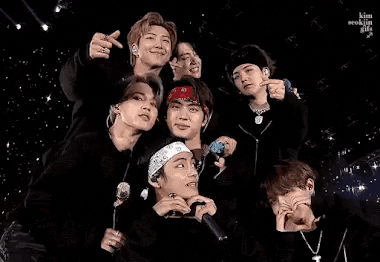 The time they spent together pursuing a goal allowed them to become extremely close.
"If you live 24/7 in a house under the same roof for 13 years, you become a family. A lot of people think that the relationships between the members of the K-pop group are a bit wrong, but that's not true. To me, it's more like, "Oh, Jimin, hi! You made the Hot 100, I'm so proud of you! »
They're like a real family that supports each other in good times and bad and the fans love that too.