Song Hye Kyo Reveals Difficulty Playing Moon Dong Eun in 'The Glory'
We're just hours away from The Glory Part 2 when it finally releases on March 10th.
Ahead of the next series, cast members held press conferences and chatted with fans about what to expect. Unsurprisingly, Song Hye Kyo looked incredibly stylish at the event.
On this occasion, Song Hye Kyo, who plays the lead role of Moon Dong Eun, spoke about her character, experiences and how she prepared for Kdrama Part 2.
Song Hye Kyo said: "I have worked as Moon Dong Eun for more than six months, but I am also a person. Sometimes there is an ounce of Moon Dong Eun in me [en tant que Song Hye Kyo]. »
There is one scene in Part 1 of Kdrama that has a big impact. In the latter, Moon Dong Eun Ju Yeojeong reveals her scars.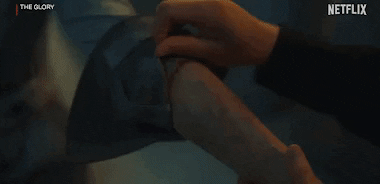 She continues to strip naked to show the extent of her trauma and what she has been through.
During the press conference, Song Hye Kyo shocked fans when she revealed everything she had done to prepare for the stage, including the diet she was following and her personal and stage impact.
"I was on a diligent diet for this scene. I only ate bananas for three days and didn't even drink water the night before. Because of this, I felt like I was dying when I put on the special effects makeup. I think the scene went better because my body went through some difficulties. »
The look itself took about 4-5 hours. It came as no surprise that Song Hye Kyo revealed the impact it had on her skin and why it was so memorable.
"Because I put on special effects makeup so much, my skin had a lot of problems. It was the maximum I focused on my looks, so this situation is the most memorable. »
While discussing Part 2, the actress also revealed that she found filming difficult at times and it even took a toll on her health, both physically and emotionally.
"I focused on my character's habits and nuances to portray the brutality of her emotions. Sometimes I would ask for a break because of the overwhelming feeling in my chest, but luckily I managed. »
We can't wait to see Moon Dong Eun's revenge and Song Hye Kyo's great work in Part 2.