Reporter's reaction after V took his hand from BTS goes viral
On May 15th V from BTS flew to Paris!
The member of the septet will be present at an official event of the luxury brand Céline, after which he will take part in a photo shoot in Paris.
V always attracts attention with its outstanding appearance, but not only.
This time, his dealings with the media present at the airport also caught the public's attention.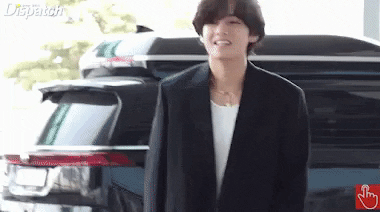 As soon as he got out of his car, he walked over to the waiting media and posed for photos. Even as he walked through the airport, he waved to fans.
One reporter in particular seems to have made every fan's dream come true.
In a video, V can be seen walking past the reporters. At one point, the idol touched one of the reporter's hands while walking with an adorable expression on his face.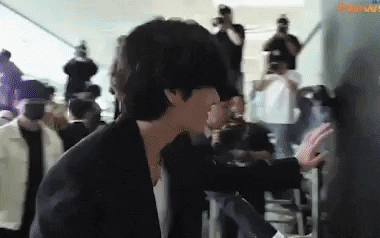 We can also imagine that the reporter, who is passionate about his job, didn't even notice V's hand on his, quite the opposite!
Realizing what had happened, he shared his feelings with fans. In another clip, the reporter can be heard hilariously bragging about V holding his hand before leaving.
The reporter even added: "Taehyung was holding my hand again. »
His comment got everyone around him laughing, be they fans or fellow reporters.
When netizens saw the videos, they laughed at the reporter's reaction. They also liked the behavior of the idol.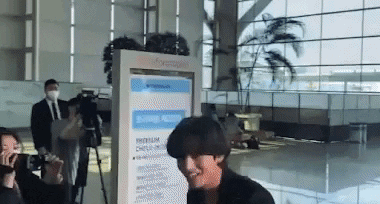 After V left, fans and reporters in attendance gushed over the idol's beauty.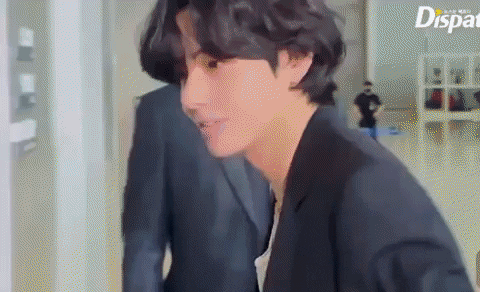 Wherever he goes, V dazzles those around him!