Rapper Joe Budden says J. Cole was 'downgraded' from BTS by working with J-Hope.
Rapper and internet personality Joe Budden dubbed J. Cole "make yourself small" in his most recent musical production.
While BTS fans seem excited about the collaboration between J-Hope and J. Cole, Joe Budden has been critical of the collaboration. The retired rapper slammed J. Cole for collaborating with the kpop idol.
On March 8th, Joe Budden shared a video titled "Joe Budden FIRES at J.Cole For PANDERING After BTS Collab". Joe Budden is a controversial former rapper and podcast host best known for his appearances on Love & Hip Hop New York.
At the beginning of the clip, Budden and his co-hosts talk about J. Cole's recent release, in which the artist used a YouTube producer's beat on a song and said he'd "put himself down" before mentioning BTS.
He first refers to J-Hope as "The K-Pop Guy Who Should Be in ARMY" before listening to any part of the song.
While some of the Joe Budden podcast co-hosts on the track "On the Street" had different opinions, Budden faced the camera. The New Jersey native then held up a whiteboard that read "COONS."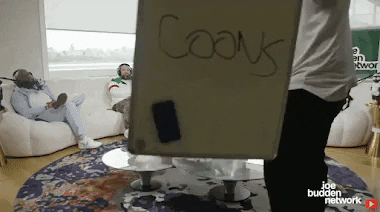 "Coon" is a swear word typically used against people of African descent, with roots in anti-Black cartoons.
Budden refers to the co-hosts and J.Cole as raccoons for enjoying music featuring J-Hope and challenging their "darkness".
"It's not about whether I like it creatively or not. My goal is just to see what it is." Budden said after pacing the room with the whiteboard.
And when asked by a co-host if there was anything wrong with "putting yourself down," Budden replied: "Nothing if you do that. »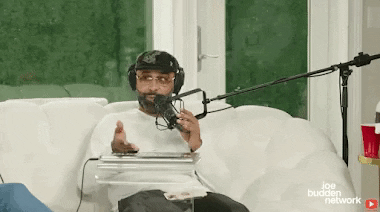 To make matters worse, at the end of the video, Budden tells one of the co-hosts defending the song, unaware that BTS often said "n*gga" in songs, which likely referred to times when the Korean Word naega (meaning "I") is employed.
After hearing Budden's words, many fans and netizens commented that J-Hope always said he was a big fan of J.Cole and always paid tribute to original hip hop.
Additionally, many have criticized him for his ignorance, particularly regarding his accusations of racism regarding the word "Naega".
On the other hand, this isn't the first time Budden has made controversial comments about BTS. Last year, the rapper came under fire for assuming BTS originated in China, adding that he "hates" the K-pop group.
What do you think ?