"Queendom Puzzle" reveals the first 13 contestants with explosive performances
In 2023, Mnet's popular show "Queendom" returns in a new guise: "Queendom Puzzle".
What's new is that "Queendom Puzzle" recruits idols from active girl groups and artists and puts them together like a puzzle.
Instead of team competitions as before, there will be individual competitions in "Queendom Puzzle".
Contestants must compete with vigorous performances to be among the finalists.
On May 19th, Mnet released a series of teasers that officially revealed the first list of artists participating in "Queendom Puzzle".
The first formation was divided into two groups before the first battle. One of the groups was called PICK-CAT and they played an intense and powerful song called "SNAP". Besides WJSN's Yeoreum and CLC's Yeeun, the other members were Bora and Chaerin from Cherry Bullet, Riina from h1-KEY, rapper Yuki from Purple Kiss and Sangah from LIGHTSUM.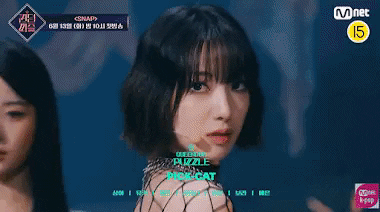 The impressive and sexy performance showed a new side of the idols. It was also an opportunity to show that as long as the talent is there, age and seniority don't matter.
After seeing the first performance, the fans were impressed and eager to see more!
"I could never have imagined seeing Yeeun and SangAh perform together. Seeing you on the same team is a dream. »

"Yeeun and Yuki are the main rappers, Bora is the main vocalist, and Yeoreum is the main dancer. »

"Oh my god, is that RIINA breaking everything? She's great and the chemistry between them is great. I hope they are recognized!! »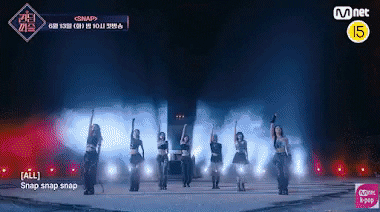 The performance of the second group was in a completely different style, much more colorful and bright.
The team called "PICK on the Top" performed a track called "Charismatic". While Jihan and Soeun from Weekly with Wooyeon and Nana from Woo!ah! reunited, Cherry Bullet's Jiwon and TripleS' Jiwoo represented their groups alone.
The concept is very different from the first group, lighter and fun.
Fans were also impressed when they saw the video of the idols' performance. With a lineup like that, it can only be impressive.
"OMG! The lineup!!




TripleS, Woo !ah !, Weekly and Cherry Bullet!




Jiwoo, Nana, Wooyeon, Jihan, Soeun, and Jiwon."

"Jihan and Soeun really turned that concept on its head. »

"Jiwon in the middle killed me. And Jiwoo, who raps? It's incredible !! »
Despite Mnet's controversial reputation, fans are clearly enthralled with the performances and eagerly await the reveal of the remaining contestants.
Meanwhile, "Queendom Puzzle" will premiere on June 13th.