PANDA DRAGON returns with album 'FEBRUARY' – Stylediacreativo
The Japanese group PANDA DRAGON returns with the release of his third album "FEBRUARY". This work will be available in a CD+Blu-ray version from February 20th. An event is also taking place Tokyo a l'Ikebukuro Sunshine City Fountain Square.
The group started its activities in spring 2018 and currently consists of 6 members: Fish, taiga, Nagi, Naruki, patchy etc youta. Her agency is DD (Daredemo Dream). Her previous album dates from 2021 and was titled "MARCH". Two releases had taken place for 2022: "Boil! valentine" in February and "Bankoku Musicin June (the sixth and seventh singles respectively).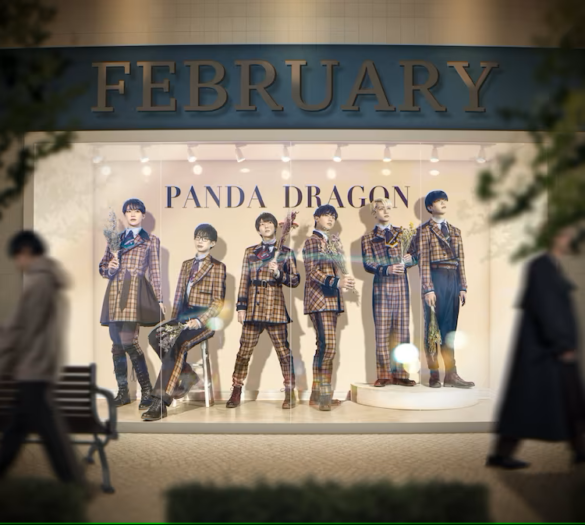 CD content:
1. PA LIFE! PA LIKE! PA LOUD! PA LOVE!
2. Poppin LOVE☆
3. Hot-Blooded!Dragon Bootcamp
4. Kawachii Samurai Yoichomaru ∠(˙-˙)/[Taiga・Naruki・Patchi]unit song
5. REAL≠NOFICTION[Azu, Nagi, Youta]unit song
6. Nai♡night
7. Rondo ~Black Out~
8. TALK
9. Love is bungee jumping
10. Happiness is OK!
Blu-ray content:
1. Panda Kite Okinawa Trip
Here are also excerpts from each of the suggested titles:

Source: official website, official twitternatalie.mu