NMIXX's Sullyoon Cries Over Fan, Netizens React
On April 21, NMIXX held a fan meetup where the girls also did a fan signature.
Only Sullyoon was seen crying with a fan.
On Twitter, user @chikoria_ shared a video of the event.
We can see Sullyoon interacting with a fan. According to the user who posted the video, the fan who runs a fansite asked Sullyoon to explain why she isn't looking at her camera.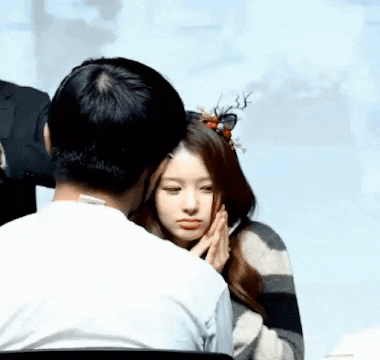 @chikoria_ revealed the conversation was audible from the front row of fans she was in.
"It's not a rumour. I was there that day and sat in the front row. I saw and heard everything."
The video shows the fan in question moving on to the next member. By now it seems clear that Sullyoon is doing poorly.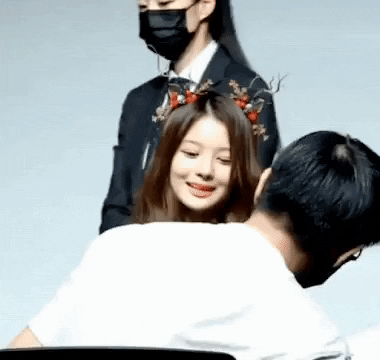 Sullyoon then sees another fan trying to smile and keep a positive attitude…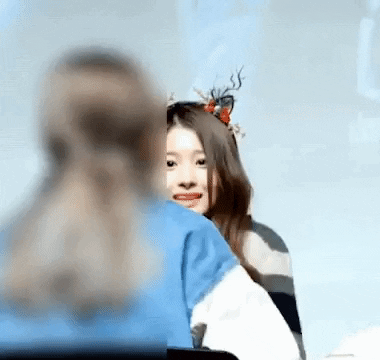 However, we see her suddenly burst into tears.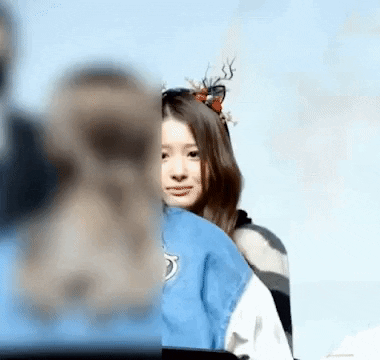 @chikoria_ slammed the fan after sharing the video on his Twitter account. According to her, the fan is the reason why Sullyoon starts crying.
She criticizes him for hurting Sullyoon but also spoiling the experience of the other fans in attendance.
If all the fans talk about good things because of bad things, why does the kid explain to you, hold back his tears and end up bursting into tears in front of the next person? how many people do you hurt @NIGHTFALLS0126 https://t.co/QWSaUgRQRF pic.twitter.com/9adHl7xciw

— 치코☘️ (@chikoria_) April 23, 2023
"Due to the unfortunate events that have happened, we fans have tried to keep things light by saying only positive things. So who are you to declare yourself like that, hold back your tears and end up breaking down in front of another fan? Why did you make her cry? You ruined the experience for so many people."
The video quickly made the rounds on social networks, with many criticizing the fan in question.
The fan who saw this reacted quickly and gave their version of the facts.
"I always support Sullyoon as much as I can. I share my concerns and try to find a solution together. It is difficult to see only part of the matter and understand everything. I can't stop people from having certain opinions about me.
And don't bully a foreigner just because I'm a foreigner fan. It is not easy for anyone in another country. I'm just a silent little fan supporting them. Rumors stop before the wise, facts speak louder than words. Finally, please support Sullyoon and NMIXX forever."
"The video is not the whole story. I didn't say anything bad to Sullyoon. I sobbed at first. Since the video only shows my back, you can't see me crying.
When I talk to Sullyoon, I also hold back my tears, and then I cried too. Why not show the part where I cry? When I return to my seat, I wipe away my tears to the end. Did you see that?"
Despite the fan's explanations, @chikoria_ stuck to their positions. Many other fans asked him for better explanations.
"I didn't talk about it because you're a foreigner. What are you talking about?
I saw you at today's event and you were holding an iPad and apologizing. If I make up rumors about you, what are you sorry for? I didn't want to talk about it because of Sullyoon, but when I saw you…I couldn't help it.
If I'm the one spreading rumors about you, tell me what you said to Sullyoon. Why did you tell her you were sorry?"
In the end, the fan posted an apology for making Sullyoon cry. Here's what he said:
"First of all, Sullyoon is deeply sorry for what happened. That's what happened. Since each return of nmixx I have worked hard to participate in each program. I want to show everyone the beautiful side of Sullyoon.
As I work hard on the program, I also hope to draw more attention to Sullyoon.
On the 21st, when I saw that she wasn't looking at my camera, the physical and mental exhaustion from running according to the schedule made me very sad, so I couldn't help but tell him I'd been tired lately, '저 to say 를안 봤어요'.
Sullyoon replied that she had to watch them one by one as there were many fans present. She said she could have ignored me and apologized at times.
Then I realized I had forced my bad feelings on Sullyoon. While I was tired of continuing the route, Sullyoon, who had no intention of completing the route, was also tired. I have thought carefully about this point.
After the 21st fansign I also apologized to Sullyoon and thought about it in the next show and I didn't want any misunderstanding with Sullyoon. Again, I'm sorry for bringing negative emotions and a bad influence to Sullyoon.
Please believe that I have always genuinely loved Sullyoon and nmixx, that's all I can explain, I'm really sorry for the big impact."
After much criticism, the fan made his social media account private.
After seeing the problem, many netizens expressed concern for the well-being of the idol.
" Sigh. She's underage. What is he doing to her anyway? »
" What is his problem ? It drives me so crazy. »
"WTF…? Don't make her cry?! Whore! T_T »
"Ha…! »
"People like that should be banned from participating in fansigns again. What's going on here anyway? »
"Fansite or not, don't make them cry. And what if he's his fansite? What did he say to her that made her so emotional? I guess the following fan was trying to make her feel better and she couldn't control it. »
"And if he's a fansite? Audacity…"
"What the hell is that?" »
"I feel so sorry for the idols who have to endure hearing such stupid reviews thrown in their faces. He'd better be blacklisted. It's ridiculous how some of these fansites have become so authoritative."
"BLACKLIST HIM… shit. Sullyoon, you did NOTHING wrong. Please do not cry. »
"But what the hell is that?" It's not like she owes him anything. learn photography. Being a fansite does not entitle you to anything. »
"Ugh, this makes my blood boil. What's his problem?! »
"However, the fact that it's a fansite doesn't mean anything. He must think he's so special, LMAO. You are one of his many fans. Pull yourself together. »
What do you think?