Netizens react to Bang Chan's apology after Music Bank in Paris
On May 14, Stray's Bang Chan caught attention when he started talking about idol manners and greetings during a livestream.
The topic started when he was asked how the Paris Music Bank was doing, which took place in April. He then revealed he wasn't greeted by some idolswithout naming a name.
Since then, IVE has been targeted by many international fans and caught the attention of Korean netizens. The reason for this was that Bang Chan's thoughts on greeting culture were apparently aimed at someone from a junior idol group.
Netizens have pointed out that the singer has started a "witch hunt" within his fan base.
However, IVE fans released a video to dispel the rumors circulating.. It seems Bang Chan greeted the girls, but they didn't see him.
However, Yujin from the IVE noticed and was about to exchange greetings. Unfortunately he went too fast.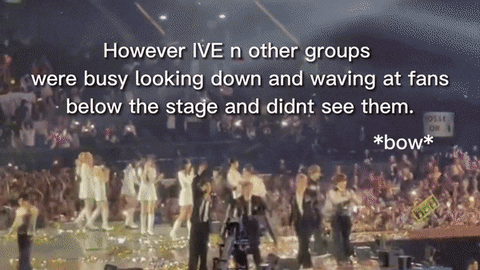 After several days of accusations from netizens, Bang Chan released an apology through his Instagram account.
He apologizes for bringing up the issue and reiterates that he didn't name names. He even added that IVE is not the artist he was talking about.
"I would like to mention that it was not my intention to name a specific artist and my comments had nothing to do with the currently named artist.
I would like to sincerely apologize to the artist who was hurt by my careless words. I sincerely apologize. » – Bang Chan
After seeing Bang Chan's apology, Korean netizens expressed their frustration with the situation, which escalated as fans searched for a scapegoat, although the idol didn't name one.
"I hate those foreign haters…even if Bang Chan apologized, would they even try to think about what they did?" It would be nice to say those things to your friends…it's always the hateful strangers who do blow things up. »

"Honestly, I don't know if this is really something to talk about, but he apologized… and yet people still say weird things in the comments… I don't see any difference between them and the xenophobia…"

"Why are you always so stupid…"

"I've seen so many posts about it on TheQoo so I looked at what Bang Chan said… and while it wasn't the best thing he could have said… I feel like the overseas fans are putting things in." blown up. I'm glad he apologized and I hope he'll be more careful next time. »

"I mean, there are people who are hated for not doing anything, but why are they acting like that? Bang Chan admitted his mistake and apologized separately… I hope fans will reflect on their actions… I feel sorry for the person who had to be implicated in this. »
Other netizens rejoiced at the idol's apology. They hoped the fans involved would take the opportunity to reflect on their actions and express their sympathy for the artist who was unknowingly involved in the controversy.
"I hope he'll be more careful from now on… and I hope the overseas fans think about their actions… it's because of them that it blew up."

"Now that you know, I hope they'll be more careful?" I wish foreign fans would also apologize for being disproportionate to the female idols. »

"Don't do this from now on… I'll be sharing any content that comes out of this from now on…"
What do you think ?