Netizens praise Koreans for friendliness
Heroes don't always wear cloaks.
It only takes a simple gesture to sometimes become the hero of the day. You never know what can save someone else's life.
A Korean has caught the eye of netizens for his simple gesture, worthy of a KDrama character.
You don't have to put yourself in danger to prove your heroism, just be in the right place at the right time.
YouTube channel black_box posted a video that went viral. In this video we see a man standing in front of a moving car to protect a passing child.
Footage was shared by the driver, who explained that he and his friend were pulling out of the parking lot when a man suddenly blocked their car from the front.
Confused at first, he then realized that a little girl was crossing the sidewalk and if the man had not stopped his vehicle, a serious accident could have occurred.
"At first we were confused but quickly realized that he was blocking us because he saw a little girl walking by and he didn't want it to be dangerous for anyone. »
The driver explained that he was very impressed by the man's actions as this type of gesture is becoming rare these days.
"It was so cool. I think I just fell in love. »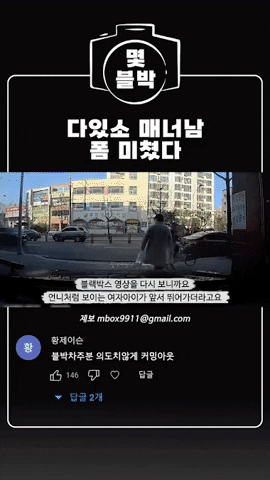 Footage shows the man was a total stranger to this little girl, but the fact that he cared enough for the child prompted the driver to share the video.
The video went viral, with people praising the man who protected the little girl.
"The man is cool and her reaction was sweet. »

"The child was small and they may not have seen the child well, or the child is suddenly exhausted. I think that's why he blocked the car with his hands. He and everyone who drives are cool. Some people would have been annoyed by the situation. »

"All the people in the video are cool and cute, LOL. »

"It's heartwarming, LOL. »

"He looks good. »

"Wow, great, he's cool. »

"Wow, he has good manners. »

"You can't see his face, but I bet he looks good. »

"He's nice, LOL. »
A simple gesture, but so important!