Nam Joo Hyuk met former classmate who accused him of bullying, fight video released
Nam Joo-hyuk was accused of bullying at school by one of his former classmates, who claimed that the actor was part of a gang that often bullied other classmates by hitting them, using swear words, forcibly taking money from them, etc.
He was accused of using students as a "bread shuttle," a term used when a bully uses another student to run errands for them and threatening them with dire consequences if they refuse.
The actor's agency, Management SOOP, immediately released a statement denying the actor's involvement in the allegations of school violence. They also announced that they will take legal action against anyone who spreads malicious rumors against the actor.
Shortly thereafter, several other alleged victims came forward to speak of their ordeal, taking the school violence controversy to a whole new level.
On April 24, Sports Khan announced that:
"Actor Nam Joo Hyuk had met a classmate who accused him of violence at school. The actor reportedly met several times face-to-face with the former students to discuss the allegation, but they were unable to come to an agreement due to their differing memories."
The outlet continued: "They tried to talk, but their memories were very different, so the conversation couldn't go smoothly. »
After that, suspicions of actor Nam Joo-hyuk's school violence surfaced again.
On April 26, YouTuber Lee Jin-ho from the Entertainment Duplicant Lee Jin-ho YouTube channel released a video about Nam Joo-hyuk's suspicions of school violence.
He said : "There are people who said they were victims, but the students who said they were injured were not found, so the case was futile. »
Lee Jin Ho said: "There was a direct meeting between the person claiming the damages and Nam Joo-hyuk. The two parties exchanged stories during their school days. However, their memories were very different. »
On the other hand, Nam Joo-hyuk has been named as a perpetrator three times in the last year, but he has filed a lawsuit, claiming it was "baseless".
In addition, Nam Joo-hyuk's close friends and teachers have also appeared in interviews claiming that there is no violence in the school.
The college student had accused Nam Joo Hyun of forcing him to fight someone if they ever refused to do what the actor told him.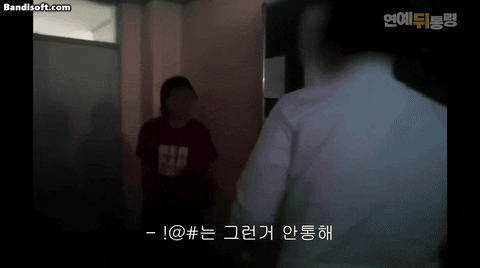 Lee Jin-ho posted a video of the fight filming the victim. In the video, two students fight in front of a crowd. When one of them falls, people around him burst out laughing and insult him.
However, the YouTuber clarified that it is not certain that Nam Joo Hyuk is present on the video in question.
On the other hand, Nam Joo Hyuk is currently on compulsory service.
Nam Joo Hyuk's agency provides information on the lawsuit over allegations of bullying at Soompi school
source