Music critics debate plagiarism of THE SSERAFIM's Rosalía
After netizens found similarities in the concepts and songs of LE SSERAFIM and Spanish singer Rosalía, music critics divided their opinion.
Since the group's debut, netizens have claimed that certain scenes from LE SSERAFIM's MVs and their singing techniques remind them of Rosalía.
Rosalía is a world famous Spanish singer who has won the Latin Grammy Awards 12 times.
Rosalía was mentioned in an interview with foreign media outlet JUST JARED promoting LE SSERAFIM's song "ANTIFRAGILE" last year. At the question "Since your title track contains elements of Latin American music, a lot of people wonder if you are inspired by Latin American artists."
Members replied: "We love the unique style of Latin American music. We heard the music of several Latin singers like Rosalía, Paloma Mami, Kai Uchis etc. for this comeback and we really love them. We want to know more about them."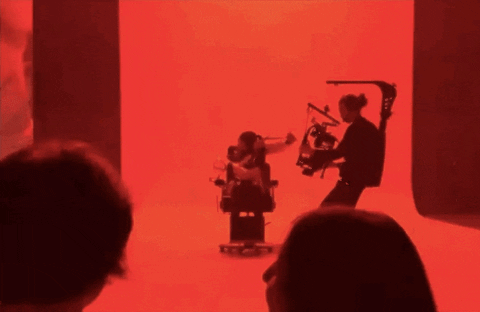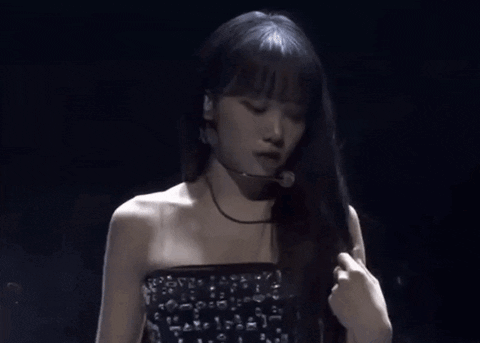 In this regard, critics Kim Do Heon, Jung Min Jae, Hwang Sun Eop and Jang Jun Hwan also commented during the listening session for LE SSERAFIM's first full album "UNFORGIVEN" held on April 26th.
? https://t.co/2SHACucmH8 pic.twitter.com/8rS35agKKG

— Beomki (Uncle Beomki) (@dunnowhat2duu) April 23, 2023
Said: "A lot of people say the band was inspired by Rosalía and objectively there is a certain resemblance. However, as the songs progress, there are obvious differences. »
"But from the listener's perspective, any reference that reminds us of someone else is often viewed as a negative thing. This album also has a very strong message and lots of experimental tracks. »
Netizens also responded to reports highlighting the "plagiarism." The Sserafim, they wrote:
---
Finally some light on this case… I hope more people take notice…
The copying of Rosalia's vocal style annoys me the most. It's a style she created after suffering from vocal cord nodules for four years. I found it ridiculous how Le Sserafim was inspired by Rosalia's scene at Coachella a year ago. The props used in Rosalia's music video (motorcycle, cat helmet) are all meaningful things to her, so it's a mistake for Hybe/Source to copy them like that.
For all the fans who keep defending themselves by saying it's not a problem, I really wonder how you would react if another group debuted with the very credentials Le Sserafim took from Rosalia. I very much doubt that the band can escape the hatred of Le Sserafim fandom ㅋㅋㅋㅋㅋㅋㅋㅋㅋㅋ I think these fans think it's not a problem because Rosalia doesn't have many fans in our country, but nobody could say that it is copied at this level is acceptable if Rosalia had fans here. We all know your fans will be busy holding back until the deal is over ㅋㅋㅋㅋㅋ
I think the beat and singing method was copied from Linda https://t.co/jHPTlUZPzw pic.twitter.com/LW3wOC173C

— Yoo Sae (@concertagirl) April 24, 2023
Outsiders have dubbed Le Sserafim the "daughters of Rosalia" and seem aware that they are copying them. Koreans didn't know about it until now because Rosalia is not that famous here.
Enough with the "oh, they just relate" or whatever. At the end of the day you have to admit that they are copying Rosalia, either to some extent or outright plagiarism. It's obvious that they're copying pieces, assuming people won't notice, while using the excuse of "references" to deny plagiarism. If they don't want these controversies to arise, they should be more creative and make sure their work is different. It's really disappointing to see all of this in video form.
Le Sserafim fans are really terrible. When the controversy erupted last year, they lied that the band had the same makeup as Rosalia, and now they're doing it again. They're like a cult.
The scene in the music video of the cat wearing a helmet and running
Left – Rosalia SAOKO MV (February 4, 22nd)
Woo- Le Seraphim FEARLESS MV (May 2nd, 22nd) pic.twitter.com/V5TBGLQzTa

— Jik (@ohzixc) April 25, 2023
It's shocking to see that if you remove all references there isn't any flesh in their videos… Their group concept is to be proactive and fight for themselves, and yet their work is no more than an imitation.
Everyone says they have the same composer but they are actually completely different and what made Le Sserafim so popular was that their songs were unique and different from other Korean bands and people discovered that this was mainly due to the references to Rosalia's songs. But of course it's their agency's fault, not the sserafim themselves.
Technically, this is not plagiarism.
Fearless and Airpod are also similar
International fans have already pointed out Rosalia's reggaeton style "Anti-Fragile", which is why the song is well received by South American fans. It is strange that this controversy came only a year later and just before her comeback ㅋ.
Because Rosalia fans have been holding back the whole time, but her new song is too similar to stay silent. They wrote about it on Twitter and it got enough attention to spread the word.
Seriously, these aren't people who stir up controversy or anything, this is something The Sserafim has been accused of by American pop fans since its inception… Her songs have always been sneakily similar in tones, similar in concepts to Rosalia… but this time it's too similar. When I heard her rap in her new teaser, I immediately thought of Rosalia. It's clear from their interviews that they're aiming for Billboard, so maybe it's time to stop all that copying now…! And it's been a year since they debuted. I'm sick of the same concept of patron girls fighting for blood a successful way so quit the wrestling concept and prove yourself by actually singing live…!
haircut performance
Links – Rosalia Motomami Tour (September 18th, 22nd)
Woo- Le Seraphim SBS Gayo Daejeon (December 24, 2022) pic.twitter.com/iD8U2lDnu7

— Jik (@ohzixc) April 25, 2023
I think we'll see with their new song if they're ashamed or not…
I thought we all knew that? All foreigners seemed to know that anyway… but I think the vocal style is a bit exaggerated. There are countless South American singers who sing like this.
Not that the singing methods are copyrighted, but the reason Rosalia is so well-known today is that she has a unique style, to the point that people consider her song a full-fledged genre. You can research as much as you can in South America, you won't find a singer resembling Rosalia…
In fact, Rosalia received very mixed reactions because her style didn't exist before her. She created it herself.
I'm a fan and I acknowledge the similarities are true, but I see comments hating Le Sserafim like they have a say in their music video, concept, song direction, etc. Hate on Hybe instead. I'm sure the members are aware that their concept is inspired by Rosalia, but it remains under the direction of their agency; they did not define these concepts themselves.
If Rosalia and her reps thought the sserafim plagiarized their work, then why would they follow them ㅋㅋㅋ I think it's just similar enough that it's not plagiarism at all? ???
Following the allegations, an interview surfaced in which the band talks about Rosalia. When inspired, the members responded:
CHAEWON : Rosalie.
SAKURA :Rosalie!
HUH YUNJIN : Besides Isabella, I love the music of Kali Uchis, Rosalia and Paloma Mami
Lovestory who helped create our title track ANTIFRAGILE. I like listening to different genres because I think it's important to broaden my musical spectrum, so I'm grateful that ANTIFRAGILE introduced me to such a cool sound.
KAZUHA: I love Rosalie. I haven't had the opportunity to listen to much Latin music before, but when I first heard his music it was so fresh and different.
It's music that makes you dance.

On the other hand, LE SSERAFIM will be back on May 1st with their first full length album "UNFORGIVEN". The album contains 13 tracks in total, including re-recorded versions of some previously released songs. Also, it is known that all members (Sakura, Kim Chae Won, Kazuha, Huh Yun Jin and Hong Eun Chae) participated in writing their lyrics.
What do you think?
source