Lim Ji Yeon attracts attention by ravishingly mentioning Lee Do Hyun at 2023 Baeksang Arts Awards
On April 28, the Baeksang Arts Awards 2023 were held, a ceremony recognizing Korean kdramas and films.
Of course, the cast of the fantastic K-drama The Glory was also there, including actress Lim Ji Yeon who plays antagonist Park Yeon Jin.
During the event, Lim Ji Yeon won the Best Supporting Actress award for her role in The Glory.
The actress was emotional, as were the other KDrama cast members, as she took the stage to accept her award.
In particular, netizens noted that Lim Ji Yeon not only thanked the cast, but also shared a special moment for her boyfriend, Lee Do Hyun.
In fact, it has recently been revealed that Lee Do Hyun, who played the role of Joo Yeo Jeong, is in a relationship with Lim Ji Yeon.
During her speech at the baeksang ceremony, the actress didn't fail to leave a note for Lee Do Hyun.
She added after thanking everyone: "And in Dohyunnie too."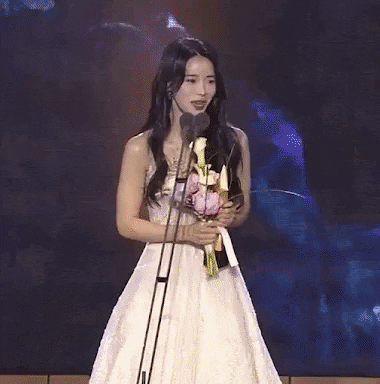 After her speech and the sweet way she mentioned her boyfriend, it's no surprise that netizens were hooked.
Though they didn't make a public appearance together, the kind mention was enough to draw attention.
Although Lee Do Hyun wasn't able to attend the event, we're sure his thoughts were there!