Lee Sara's The Glory actress Kim Hieora explains how she tapped into her character's psychotic side
We are just a few days away from Part 2 of The Glory, this kdrama that follows the revenge of Moon Dong Eun, who was physically and mentally bullied in high school.
Fans are beyond excited and attention is on Kdrama's outstanding cast.
Actress Kim Hieora recently gave an interview for Allure Korea magazine. In Kdrama, she plays Lee Sa Ra, a drug addict actor who molested Moon Dong Eun.
His character is difficult to play due to his strong addiction. Daughter of a priest, her path in life goes against that of her father (who does not seem to know about it).
She is often seen dazed and confused, as if in another world.
In the interview, Kim Hieora explains that Lee Sa Ra is a "psycho" and that one of the ways she expresses this is by not wearing a bra. In South Korea, not wearing a bra is still a big taboo for a woman.
"I think, 'Today I have to be even more psychotic.' To express Lee Sa Ra's freedom, I hardly ever wore underwear. I filmed with band-aids and no bra most of the time."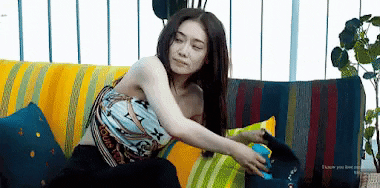 The actress shared that some were unsure of her choice.
"In the scene where I'm only wearing a scarf for a top, I was only wearing a patch, and a lot of people were like, 'Are you sure you're okay with being filmed like that? » »
The interview drew a lot of attention from Korean netizens commenting on online communities.
"She literally embodies her Ra."
"It turns out she also learned to smoke for the character. She's literally his ra…"
"Sa Ra is really the guy who wouldn't wear a bra lol. It fits the character well. »
"The way she says her lines is particularly believable. »
"She is the embodiment of Sa Ra… I loved the shawl top. »
Meanwhile, The Glory returns on March 10th. Are you impatient?