Korean Reality TV on 6play, Love Catcher, The Suspense Show To Find Love
Do you know love catcher? Reality TV available now play 6 ! (Link to the program at the end of the article).
Fans love Korean reality TV programs to find love. You may have been watching the dating show recently Single's Inferno on Netflix. But do you know the concept of love catcher? Be careful, this is the kind of show that will keep you in suspense…
"Dating" or if you prefer going on a romantic date is an essential social activity in South Korea! An almost obligatory phenomenon to be integrated into society. But you still have to meet the right people for that.
Well, that's exactly where the reality TV and survival show "Lovecatcher" comes in. But why call this show a "survival" show? you will understand…
« Dear money catchers »
10 anonymous public strangers (5 women and 5 men) live together in the "Love Mansion" for 8 days. Everyone claims to lead the search for true love… but it's really not that simple.
If they were all here to find love, that would be pretty boring! Instead, "money catcher" contestants joined the adventure to try and win the jackpot: a prize pool of around $45,000. But who ? Therein lies the excitement!
In order to earn this sum, the "money catchers" must attempt to mate with a "love catcher". If they make a mistake and come across someone who is a "money catcher" like them, they are definitely out of the game!
For their part, the very honest and poor candidates who are really there to find true love must try not to fall in love with a "money catcher."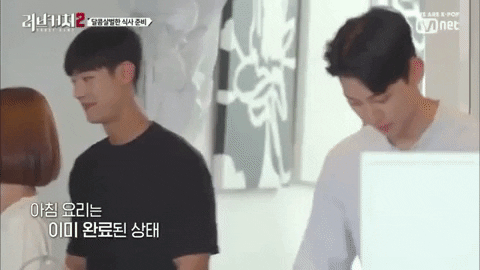 A game of reflection and excitement
What distinguishes "Love Catcher" from other dating shows like "Heart Signal", "I am solo" or "Transit Love" is that the candidates have to be constantly on their guard.
For Jung Min-Seok, the show's producer, it is above all a "complex game for the mind". The goal isn't so much finding love as knowing how to unmask the true intentions of the other participants.
The producer also explained this during a press conference at the start of the show "that no reality show has ever offered such an award"i.e. finding love or making money. "The two values ​​that most influence people's goals" he said.
To spice things up, a group of celebrities watch the residents of the house from a studio to comment on their adventures and their love stories! In collaboration with K-Selection, find season 2 for free on 6play. The presenters are Shin Dong Yup and Jang Do Yeon.
Hong Suk Chun, JR of NU'EST, heralded as "The Expert in Love" and singer Lady Jane. Enough to have a good time full of fun … but not only!
Can you guess who is here for love or who is here for money? Even Hong Suk Chun said after watching the first episode. "that it is very difficult to know the goal of each candidate". Much luck ! Find LOVE CATCHER HERE!
And you, do you like Korean reality TV shows?