Jin of BTS asked fans for the white day, fans execute with glee
BTS' Jin began his mandatory service in December 2022, but that doesn't mean he hasn't thought of the fans who are looking forward to seeing him.
In fact, Jin has prepared special content for ARMYs to enjoy while away, including monthly video messages.
In March, Jin celebrated "White Day" with his fans.
White Day is celebrated a month after Valentine's Day. The date is for people to return the gifts they received on Valentine's Day. Traditionally, White Day allows women to receive gifts.
In Jin's video, he first teased fans by asking them if they shed tears because they missed him too much.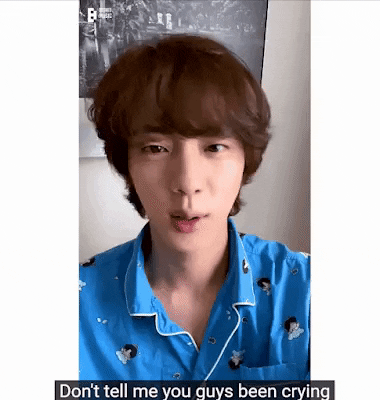 The video was shot in Jin's hotel room in Argentina when he flew in to perform his solo song "The Astronaut" at Coldplay's concert.
For White Day, Jin baked a lollipop for ARMYs and shared that even though it was his day off, he had his hair and makeup done to look his best for fans.
Next, Jin added that the performance of "The Astronaut" will of course be over once fans see the video.
So he asked fans to watch the performance again with a lollipop in hand.
And of course, the fans took Jin at his word and rushed over to see the performance.
If you also want to follow Jin's pleas, don't forget to watch the performance!