Jimin surprises J-Hope with a wonderfully chaotic moment during his birthday concert
ARMYs always celebrate February 18th because it's J-Hope's birthday!
As every year, the BTS member takes the opportunity for a live broadcast to celebrate his birthday with fans.
J-hope had a good time with the fans and started talking about the other members. In particular, he explained that he often sees Jimin at the agency and they generally talk a lot.
After a while, he blew out his birthday candles and began a Fugees song. Knowing J-Hope, it's no wonder he jumped right into the song.
When J-Hope heard the title, a surprise guest appeared like a wild Pokémon in the tall grass: a wild Jimin!
In fact, Jimin hid in the live stream's comments, hinting at his possible sudden appearance.
When J-Hope went to check who was hiding by the door, Jimin made the most spectacular entrance by flying into the room and enveloping his older member in a massive hug.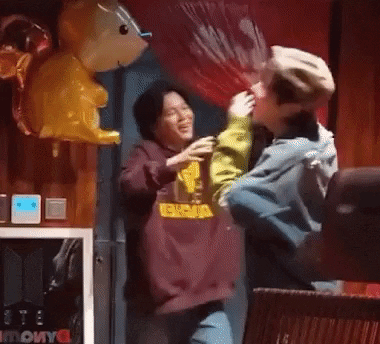 Of course, he stayed with his favorite hyung, the leader of the maknae lineage, to dance together!
And as expected, although it was an improvisation, the two gave us a great show.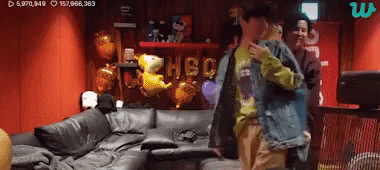 Jimin tried some…sexy…moves that made J-Hope laugh.
During their time together, they discussed J-Hope's new documentary, his upcoming dates, and more.
Considering the late hour and the fact that the two idols were probably having busy days, it was refreshing to see them so comfortable and happy together.