J-Hope gives a very personal detail about Jimin's farts, leading to a messy challenge in Run BTS!
The final episode of Run BTS! was perhaps one of the most messy of the series, and we won't complain about it because we giggled a lot!
It seems impossible to keep Jimin and J-Hope together without it turning into some big nonsense!
At first, Jimin was particularly serious and focused as he began the ping pong ball challenge. Placed on a kind of rail, they shouldn't fall off!
His technique was unique and rehearsed, he placed his hands in fairly distant places and maintained maximum concentration.
All was going well until J-Hope decided to make his voice heard… and revealed a slightly too personal detail!
"Jimin farts when he concentrates!" »
Jimin tried to keep calm, but the other members were shocked when they heard the news…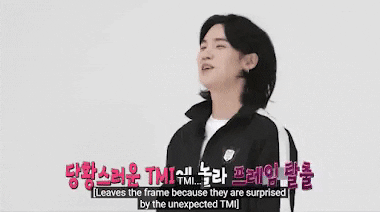 Jimin did his best and decided to stop to stifle his laughter…
"It's legendary if you fart now!" » – BTS
Even RM assumed he didn't want to mention the farting and showed his encouragement by making Jimin the "god of entertainment."
Eventually he couldn't hold on anymore and the ping pong balls fell down! And Jimin's laugh came out of it!
When it was J-Hope's turn, Jimin appeared to be plotting his revenge…
"Won't Jimin fart when J-Hope is upstairs?" -Jin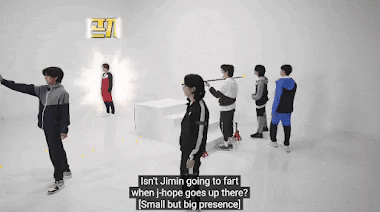 The moment J-Hope took a step, Jimin flexed his butt – but it wasn't enough to make J-Hope lose!
In the end, J-Hope dedicated his victory to Jimin…
Such a friendship, we all want it!