"Is that you porn?" Internet users are concerned about the lack of regulation of web kdramas
While traditional kdramas are first broadcast on television and then made available online, web kdramas are only available online.
While this difference may seem obvious, another important difference is length.

A traditional episode is typically between 45 minutes and over an hour long, while web drama tends to have shorter episodes (typically less than 25 minutes per episode).
Web kdramas also generally have lower production costs since they're direct online and may look less elegant than traditional kdramas, which typically go through multiple stages of production.
However, web dramas are more subject-matter free for experimentation (e.g. riskier) since they don't have to worry about television broadcasting rules or target larger audiences.
However, some viewers are concerned about some web dramas containing overly sexualized content due to the lack of regulations on streaming platforms.
In particular, a short episode entitled "Taking Revenge on My Bully Stuck in the Wall…" from the YouTube channel MilkFilm became the focus of discussion.
The clip shows high school bully Malsook hiding his cigarette from a teacher and hiding in a hole in the wall.
However, she immediately realizes that she is stuck in the wall.
A victim of her bullying, Jeon Kyungmin, appears and she urges him to help her.
He tries to pull her out of the wall in front of him, but can't.
He later goes behind the wall and offers to poke her from behind while the camera zooms in on her butt.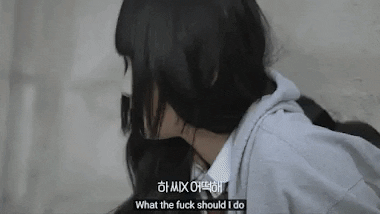 Malsook refuses to do so, and Kyungmin tells him it is his punishment for bullying others.
When she finally gets out of the wall, she wants to start all over again.
After netizens saw this scene, they heavily criticized the web drama. In particular, many are upset that the scene sexualizes a high school uniform and the title suggests a pornographic theme.
"Do you copy porn? The way she's stuck in that position…"
"Yes, they do"
"Aren't they students? Are you crazy…"
"Aigoo…"
"I mean, I get it if this is a parody… but kids can watch YouTube too… I wish they did, who can watch that…"
"They even wear school uniforms… are they crazy? The inclusion of sexual content and its use in school uniforms is made for all viewers. Wouldn't they then fall under the Sexual Protection of Children and Adolescents Act? Ha… I'm so angry. »
"I guess that's because the subject matter is humor itself."
"Why do they use themes like this… it's too much…"
"Why are they in uniform? What's the matter with them?" »
What do you think ?