[IMPORTANT] MIK Festival Paris 2023 changes its line-up for the two days – K-GEN
Attention all ticket buyers: The MIK Festival 2023 has changed its line-up.
The festival will take place on February 18th and 19th, 2023 at the Accor Arena in Paris.
In December, the festival announced its lineup for the two-day festival, and the artist breakdown was set to be as follows: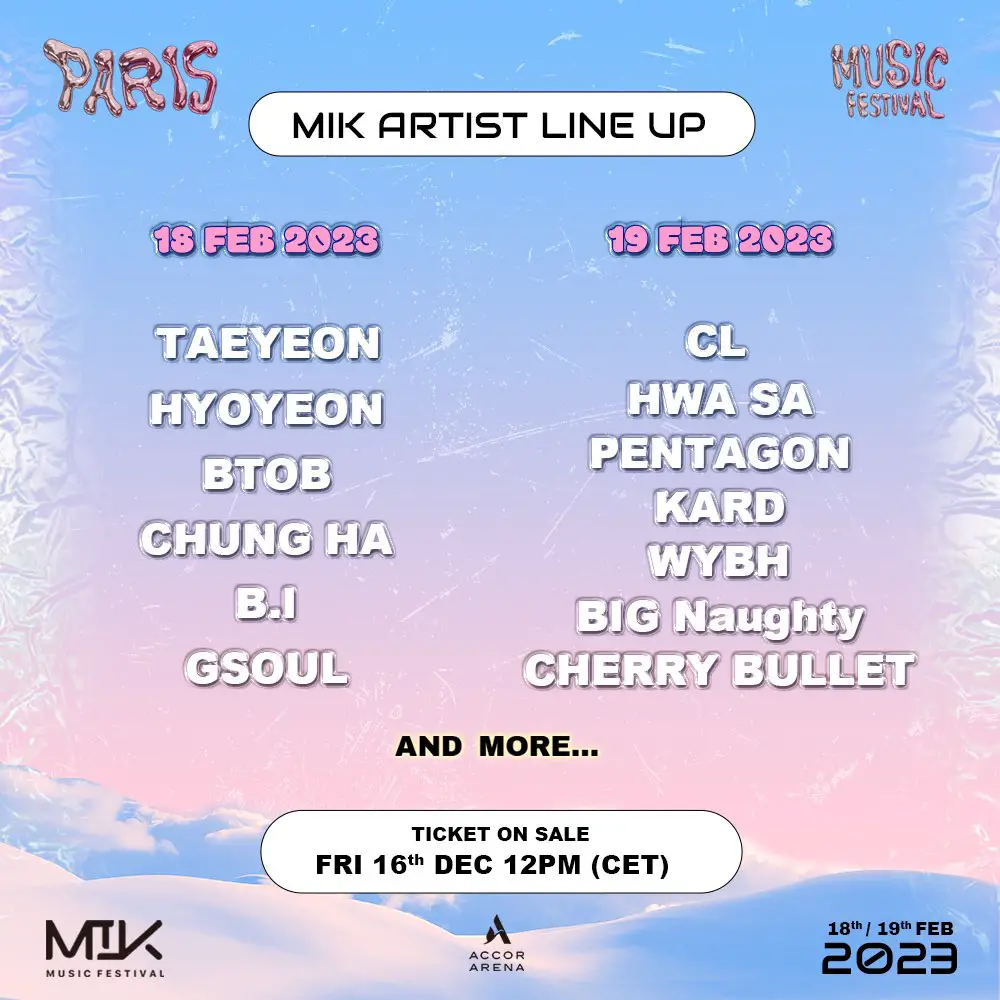 The fans therefore bought their tickets according to the artists of the day, but now, surprise, MIK Festival has just announced the change of line-up distribution.
Here are the artists performing on Day 1 and Day 2: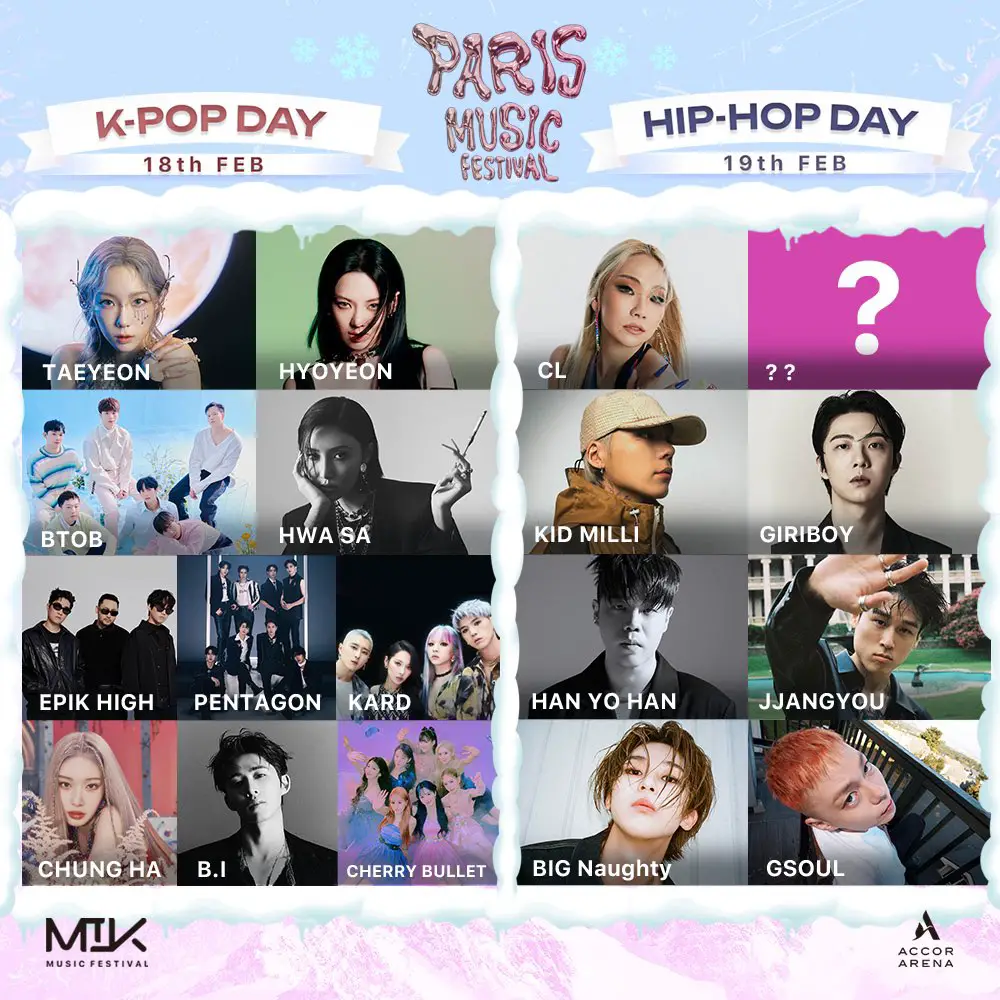 As you can see, GSOUL has been pushed back to February 19th, while HWASA (MAMAMOO), PENTAGON, KARD, and Cherry Bullet have all been pushed back to February 18th.
Obviously, anger is mounting on the part of the fans, who accuse the festival of putting its tickets on sale before the line-up distribution was changed.
The organizers assure that a solution will be found next week for everyone who feels offended, but nothing has been achieved in this direction. Conversely, MIK Festival announced yesterday that Jay Park has joined the February 19 lineup.
So be careful if you bought tickets before this announcement and don't hesitate to contact the ticket offices to ask for a refund if you are not satisfied with the new distribution and the MIK festival does not activate, to find a solution for fans who have been duped by this sudden and disrespectful switch to the fans.
We understand that some of our customers may wish to transfer their tickets to another day, we will take care of all ticketing matters upon further notice next week.

— MIK FESTIVAL (@mikfestival) January 20, 2023