How BTS members wished J-Hope a happy birthday
February 18th was the birthday of BTS' J-Hope.
As might be expected, each member responded in their own way, showing the personality of the other.
J-Hope has also prepared a live broadcast which is receiving love from fans and some members as well.
Let's take a look at how each member celebrated J-Hope's birthday.
jimin
On the occasion of J-Hope's live broadcast, Jimin decided to surprise him. First present in the chat, he appeared to offer clues as to his arrival.
Finally he appeared and hugged his hyung tightly! After that, chaos unleashed… We love it!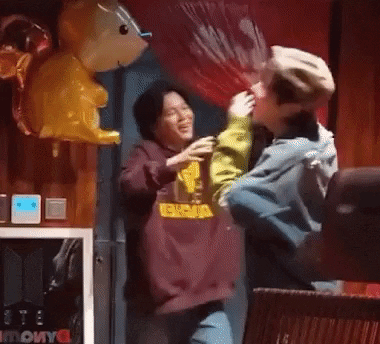 Suga
Suga is slightly the fastest member of the group as he always makes the simplest yet most effective messages and just wishes happy birthday which he did during J-Hope's Live.
However, it should be mentioned that Suga is the one who sent J-Hope a custom made cake to eat with the fans ahead of his live!
rm
Leader RM shared a unique wish as he took to Instagram to share the collective birthday celebration, which appeared to be taking place in South Korea.
RM's Instagram story update 📌
'Jhope's birthday' 🥳🎂🥳 #jhopeDay2023 #JHOPEDAY https://t.co/nQN4snneZc pic.twitter.com/ureT8OvI48

— ilovebts_girlarmy (@Piggy_123feet) February 18, 2023
RM shared a video of a bus with a J-Hope birthday announcement that read, "Happy Birthday Brother J-Hope! ".
v
V pulled out an old picture where Jungkook could hold Jimin, visibly laughing as J-Hope smiled at her.
V added a short message wishing his hyung a happy birthday.
Jin
Even in the army, Jin continues to be a heartwarming friend of J-Hope, as he shared a wish on his birthday message in classic Jin style, calling him "Jwehope".
The singer thanked him for calling him on his special day by calling him "Jwaan."
Shortly thereafter, V responded to Jin's comment. He also wished J-Hope a happy birthday and added a cute emoji!
You are so cute !