(G)I-DLE's Yuqi reveals that he regularly argues with Soyeon
Kpop idols tend to be very close to the other members of their group and often form a kind of family.
However, sometimes they quarrel, as happens in real families and close friends.
On May 18, Yuqi made a guest appearance on Park Mi Sun's YouTube channel MISUN: IMPOSSIBLE. The duo started the episode by joking that since both are managed by Cube Entertainment, they are family.
Yuqi is already known for her unfiltered manner, and throughout the episode she maintained the same candid attitude towards Park as they discussed this and that.
At one point, the two watched a clip from "Queencard." Park Mi Sun then asked Yuqi if she ever had a fight with Soyeon.
Yuqi replied without hesitation that they actually argue quite often.
"Park Mi Sun: Aren't you arguing with Chief Soyeon? Isn't she a pretty strong character too?
Yuqi: Soyeon and I are fighting like crazy. We really fight a lot. »
They just don't fight because they don't get along, quite the opposite.
Yuqi explained that the two are actually known for being very honest. This often leads to conflicts. But the fight also brings them closer together.
"But the reason Soyeon Unnie and I are fighting each other is because we're both very honest. The more we fight, the closer we get. »
She also added that she certainly argues with Soyeon because her MBTI type is ENFJ and therefore she has a leadership mentality.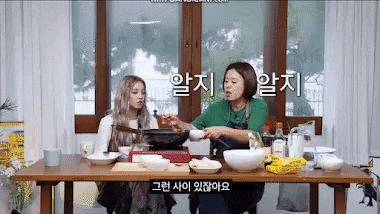 Park Mi Sun also added: "Fighting can be a sign that the relationship is very healthy. If you don't have a healthy relationship with each other, there's nowhere to share things like, "Oh, we're fighting." »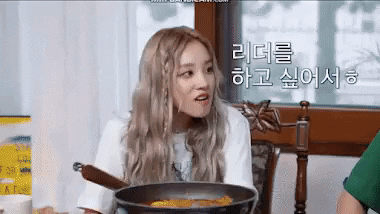 In fact, it would have been impossible for Yuqi to be so open about their conflicts if they weren't so close.