G-Dragon impresses with his good manners at the airport
G-Dragon is a legendary artist, member of BIGBANG group. Each of his appearances is noticed.
As a CHANEL ambassador, he traveled to the United States for the next CHANEL Cruise 23/24 fashion show in Los Angeles.
At the airport, the idol drew attention with her sense of style, sporting a CHANEL tweed jacket and a Chanel bag.
The artist in him stood out with his outfit coordinated with colored nails.
G-Dragon has shown that he also has an endearing personality that fans loved.
Upon entering, he constantly bowed to reporters and fans, showing his unassuming manners.
"Even after 18 years, Jiyong's personality is just as elegant. » – Internet users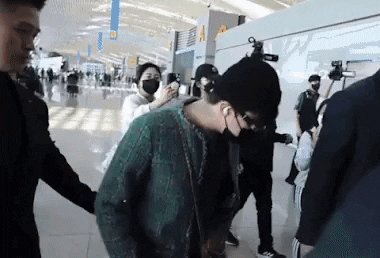 The idol took letters from fans, which they especially appreciated.
"I lost my mind watching his Instagram live. And he even handles fan letters, Kwon kid." – Internet users
A humble and talented idol!