Fans are upset that some told BTS' J-Hope that Jungkook cried during his live stream
On March 16, BTS' J-Hope started a live stream via Weverse for fans.
There he announced that he had received the summons to be summoned, but without giving the exact date.
Despite the news, the BTS member tried to make everyone smile. He even replied to a fan saying he was Suga's "wife".
#Jhope #hoseok #BTS @BTS_twt
– Hobi on Weverse Live [230316]

💜: Hello, this is Min Yoongi's wife
🐿️: Hello sister-in-law! Have you eaten?pic.twitter.com/hdILRZV5zd

— ˗ˏˋ Vacation⁷ ♡̷̷̷⋆* ͜ 💜 ˎˊ˗ (@BTSBBHot100No1) March 16, 2023
"Fan: Hello, I'm Yoongi's wife
J-Hope: Hello sister-in-law! Have you eaten ? »
On March 14, Jungkook did a multi-part live stream that fans loved. At one point during the live, fans thought they saw tears in the idol's eyes, which worried them.
Jungkook then reassured fans by telling them that drinking alcohol causes him to get a runny nose due to his rhinitis, which is why he appeared to be crying. However, he did not cry.
During J-Hope's live broadcast on the 16th, some fans told him that Jungkook cried 2 days before. Immediately, J-Hope expressed concern about the maknae and asked why he was crying.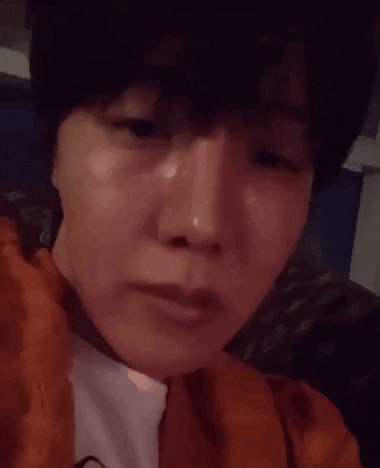 "Jungkook cried while drinking? Why was he crying? »
J-Hope then assured fans that Jungkook was a "strong kid."
"Don't worry, he's a strong boy. »
It was of course delightful to see J-Hope worrying about Jungkook, but many fans were upset that some worried him for nothing when the maknae explained that he had rhinitis.
In fact, there was no point in worrying J-Hope, and we hope he chatted to Jungkook afterwards to calm himself.