Fan kisses GOT7 Jackson dancer without consent, netizens react
GOT7's Jackson has been very busy lately as he's in the middle of an impressive world tour.
He has just started the South American leg of his tour, his first date is in Brazil.
The event was obviously great, Jackson knew how to stage the show. In addition, a special guest appeared, Brazilian musician and DJ Alok.
While everything was going well, the experience for one of Jackson's dancers went haywire.
Jackson always has a talented troupe of dancers on stage to enhance the experience for fans. His dance team is called "Magic Friends". Fans love them just as much and often want to take photos with them.
Just one video shared online has shocked many netizens. We can see one of the dancers posing with the fans who are behind the cordon.
After taking a picture, one of the fans grabbed the dancer's face and pulled him towards him. She then kisses the dancer, who is understandably surprised and shocked.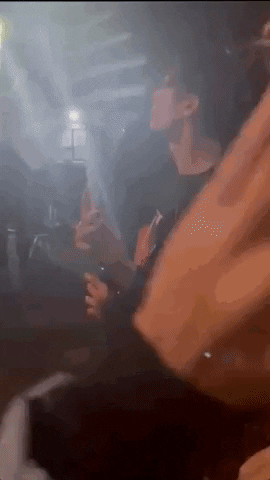 The video was shared on social media and went viral. Many netizens have expressed shock at the crime scene, with some calling it sexual harassment.
"It's clearly harassment. You can't grab and kiss someone without their consent. »

"Yuck, but no, but THINK! Please be a normal person. Would you be okay with a stranger kissing you like that on the street? This is harassment! »

"Respect them and keep your distance. You have no right to do this to anyone. »

"If the fan was a man and the dancer was a woman, it would already be all over the news. Why is nobody talking about this? Harassment is still harassment! »

"And after wondering why international fans are looked down upon? »

"I'm ashamed and disgusted to see this… It can traumatize someone!" »
What do you think ?