Entering the World's Best Buildings, What's so special about Blimbingsari Airport?
stylediacreativo.com
—
Airport Banyuwangi International or otherwise known as Blimbingsari Airport able to enter the list of the 20 best construction projects in the world Aga Khan Awards for Architecture (AKAA).
This award has been running since 1978 and aims to recognize architecture around the world that prioritizes environmental quality, conservation, and cultural ambitions. This event itself is held every three years.
Banyuwangi Airport won the category award Green Airport – Unique Design after competing with 20 construction projects from 16 countries.
Competitors at Blimbingsari Airport include Tulkarm Courthouse (Palestine), Flying Saucer Rehabilitation (United Arab Emirates), Le Jardin d'Afrique (Tunisia), and Wafra Wind Tower (Kuwait).
The result of the collaboration with the famous designer Isandra Matin Ahmad or known as Andra Matin has created a world-class airport. So, what is special about the airport, which was launched in 2017?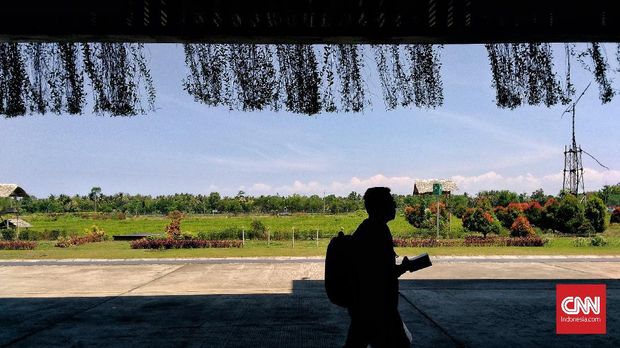 Blimbingsari Airport Banyuwangi weather. (Photo: CNN Indonesia / Bhishma Septalisma)
The design and concept of eco-green became the concept of architectural design in the construction of Banyuwangi Airport. The location of this airport is in the village of Blimbingsari, BanyuwangiEast Java.
The airport has a runway that is 2,500 meters long and 45 meters wide. The airport is dominated by brown wooden furniture, which is said to be from the wood used.
In particular, wooden planks take the tradition of the traditional house of the Osing tribe, which is a native of Banyuwangi. Interestingly, the roof of the Blimbingsari airport building is covered with Japanese grass plants to make everything green.
The view is similar to the green rice fields surrounding the airport. Inside and outside the station, a green garden has been built to maintain the temperature of the room.
Then there is water supply and solar roof for natural light at Banyuwangi Airport during the day. The airport also reduces air conditioning (AC) usage by using air conditioners.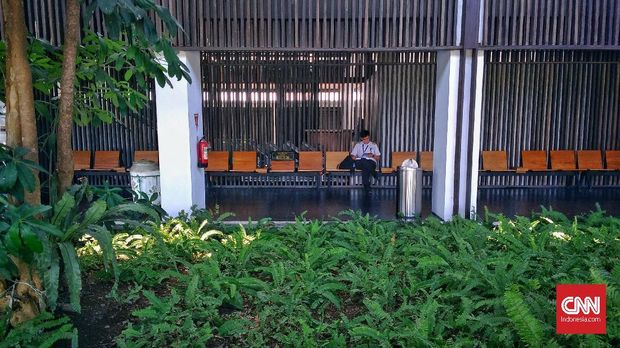 Blimbingsari Banyuwangi Airport carries an eco-friendly concept. (Photo: CNN Indonesia / Bhishma Septalisma)
Air conditioning is only available in the VIP room, baggage check, and passenger waiting rooms. With its diversity, Banyuwangi International Airport is expected to become a popular tourist destination in East Java.
Although it is not as big as the big airports in other areas, Banyuwangi Airport looks like a good one. Local wisdom is also a priority for this airport.
(ie/mother)


[Gambas:Video CNN]