ENHYPEN's Ni-Ki has been slammed for his 'rude' gesture towards Sunoo, with fans coming to his defence
Recently, ENHYPEN member Ni-ki was hit with a wave of criticism for his behavior towards Sunoo, which some deemed "rude".
The members of ENHYPEN reunited for a live broadcast, but one moment from the show caught fans' attention.
The group celebrated and had a cake. Jungwon explained that Sunoo should blow out the candles, but before he had a chance, Ni-Ki put his hand in front of it. He pretended to blow her with his hands. Members suddenly looked shocked as the candles were blown out.
After seeing this, some fans criticized Ni-Ki for being seen as "rude" and "disrespectful" towards Sunoo.
Amid the criticism, several fans and netizens raised their voices in defense of the idol. In her opinion, it's just a little joke and he doesn't deserve this hatred.
In the video, many netizens pointed out that after extinguishing the candle, Ni-Ki not only apologized to Sunoo, but also added that he did so with the belief that his action would not blow out the candle.
Jungwon re-lit the candles and Sunghoon tried to blow them out the same way Ni-Ki did.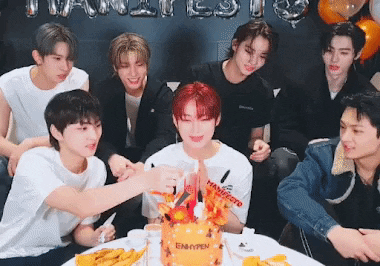 Eventually, the candles were re-lit and Sunoo was finally able to blow them out "classically" since he is ENHYPEN's representative, according to Jungwon.
If we watch the entire clip, we can see that there were no rude gestures and that Sunoo didn't seem hurt in any way.
So fans flooded social media with words in support of Ni-Ki and in his defense.
Below the comments we can read:
"He's just a teenager who thinks he's an airbender…"
"Ni-Ki immediately apologized, and Sunoo seemed completely okay with the situation. Why send so much hate to a teenager? »
"Ni-Ki and Sunoo are close, they are friends. Why attack Ni-Ki like that? »
"Why overanalyze everything? Ni-Ki has always taken care of Sunoo, their relationship is very good. »
"People don't understand how close the two are, they love each other like brothers. »
What do you think ?