BTS' Ramyon De V Love led to a 'fight' with son Jung Yu Mi during the filming of 'Seojin's Korean Street Food'
There are only a few days left until Na Young Seok's new restaurant reality show, Seojin's Korean Street Food, starts airing.
To help Lee Seo Jin run the restaurant, Jung Yu Mi, Park Seo Joon, and Choi Woo Shik reunite. Additionally, BTS' V will join as a new employee, increasing the anticipation of the dream team's chemistry.
With fans particularly excited to watch the show, the team decided to sit down with Game Caterers and share some of the behind-the-scenes stories of the show. You could appreciate great chemistry between the performers.
One anecdote caught the attention of V fans and it has to be said they weren't even surprised!
Apparently, Lee Seo Jin had a big "fight" with V and Jung Yu Mi. It turns out that V was very upset with Yu Mi one night when they were eating ramyon. According to Seo Jin, V got really mad at Yu Mi and yelled at her while eating ramyon.
Lee Seo Jin explained: "There was a time when we were eating ramyon late at night and they were fighting. That's when Taehyung got mad at Yoo Mi. He yelled "You're not on my side anymore" and stuff like that. »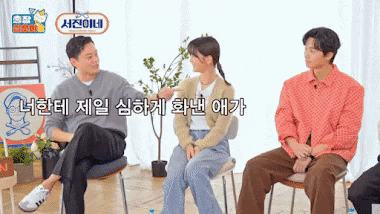 V then explained what really happened: "After dinner, Yoo Mi Nuna and I decided to eat ramen. So Seo Joon Hyung prepared three packs of ramyon for us. Then she just took a bite of pasta and said she was too full. »
Lee Seo Jin added: "Taehyung said, 'Are you really going to do this to me? "", make everyone laugh.
After the "argument", it was revealed that V had eaten 2 packets of ramyon by himself.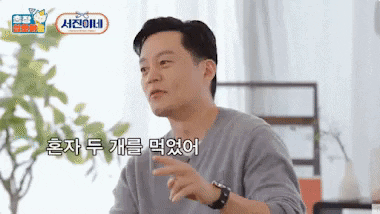 During the episode, Seo Jin revealed something most ARMYs know: V likes his Ramyons. V was asked why he eats ramyon every night and V replied:
"It's… because I was tired." I reduced (my stress/fatigue) by doing it…"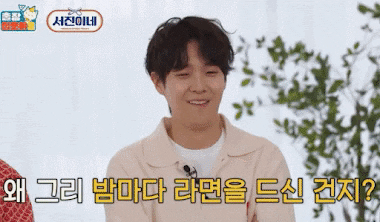 V and his Ramyons, a great love story!