BTS' Jennie and V are trending after video of an alleged couple in Paris goes viral
BTS' Jennie and V are once again trending, this time in Paris.
Back in May, alleged photos of BLACKPINK's Jennie and BTS' V were shared on social media on the Korean island of Jeju, fueling rumors of a relationship between the two idols.
Following the leak of multiple photos, Hybe and YG have spoken out against netizens spreading the rumors online.
It's been quiet for months… until now. V from BTS and Jennie are in France. This has led several Korean netizens to wonder why their work schedules seem to coincide, especially when V has plans overseas. Ridiculous reason but alleged video fueled rumours.
V's recent trip to Paris was marked by an unexpected clash with Jennie, who was also in town.
Previously, the schedules of the two idols crossed in New York. The two idols have therefore become a hot topic in Korean online communities.
Although this is purely coincidental, considering that these events are separate events planned several months in advance (V for Celine and Jennie for the Cannes Film Festival), the two singers have gradually attracted the attention of international fans as well . However, given the global careers of the two stars, this overlap is normal.
Shortly thereafter, a video went viral on social media. Several fans shared that the couple filmed would be V and Jennie walking around holding hands.
Others pointed out that the manager of BTS can also be seen.
At the same time, fans shared that it wasn't possible for two singers as rich as V and Jennie to hang out on the street instead of somewhere fancy.
This debate sparked a worldwide trend of V and Jennie words that received more than 112,000 mentions in less than two hours. The video has been viewed over a million times.
Other videos were also shared.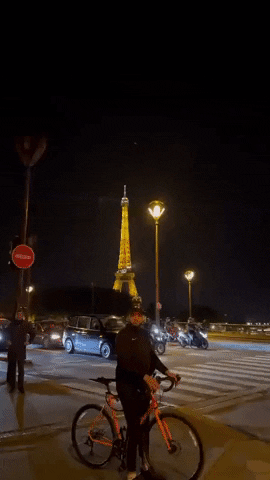 We hope that V and Jennie can enjoy their stay in France with peace of mind.
New photos believed to show BLACKPINK's Jennie and BTS' V together in Jeju are revealed
HYBE and YG respond to rumors surrounding BTS' V and BLACKPINK's Jennie