BTS Fans Demand Stop 'Yoongi Marry Me' Spam
Lately, BTS members have taken turns expressing displeasure with fan comments during live streams.
In fact, starting with rmThen v and finally JungkookThe idols don't seem to understand the change in attitude in the comments.
Among the comments that are often spammed there is the now famous "Yoongi Marry Me", this phrase has become a real meme among ARMYs.
For a while, BTS members would read ARMYs' comments for Suga and say, "Yoongi, marry me," regardless of whether he was on the live broadcast or not.
However, with recent comments from other BTS members, it looks like the joke is about to end.
Gradually, members stop reading fan comments, which is one of the main reasons for broadcasting live.
ARMYs suspect that one of the reasons for members' sudden disregard for comments is spam comments such as "Yoongi, marry me."
Several fans are calling for these comments to stop and are suggesting that Weverse moderators stop spreading this type of spam.
Some ARMYs took matters into their own hands and reported "Yoongi, marry me," which caused it to disappear from the comments of members' recent live broadcasts.
Similarly, many fans are requesting that the concert posters that read "Yoongi Marry me" be changed to more personal words.
Despite all these efforts, Suga seems to be just as amused.
Not only has Suga kindly responded to the meme multiple times, but he recently revealed that he appreciates "Yoongi marry me."
During Apple Music Present, he was asked what his "favourite or most memorable nickname" was that ARMY had given him. Instead of choosing a nickname, he mentioned, "Yoongi, marry me."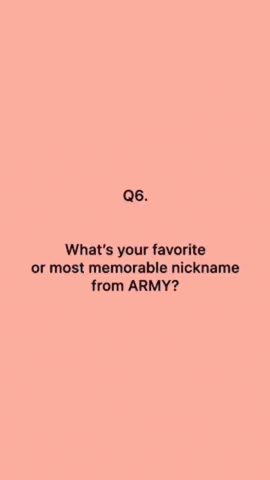 Still, we hope fans will respect members' wishes and respect other fans in live stream chat.
What do you think ?