Blackpink's adorable interaction with Park Seo Joon at the Chanel show goes viral
We're in the middle of Paris Fashion Week and it's an opportunity for some Korean celebrities to travel to the French capital to attend some amazing fashion shows.
On March 7th, the fashion show of the famous luxury brand Chanel was held and two very famous people appeared on the occasion: actor Park Seo Joon and BLACKPINK member Jennie.
It may seem strange to see the two stars together, but they have one thing in common: they are both Chanel brand ambassadors.
During the parade on March 7th, they attracted a lot of attention with their adorable interaction, which fans loved.
As soon as she arrived at the show, Jennie dazzled everyone in attendance with her unique beauty, who wore a white jumpsuit and had her long hair braided back.
Park Seo Joon looked stunning in his plaid jacket and slicked-back hair. All eyes were on him.
A video of the event has gone viral and shows an adorable and unexpected interaction between the two stars.
At one point, Park Seo Joon appeared to approach Jennie, and after being confused by the approach, carefully backed away. Then both of them started laughing.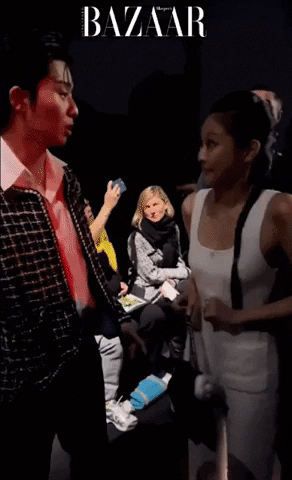 Shortly after that, Jennie and Park Seo Joon were dating and it looked like they were waiting for a press photo. Even before the photos were taken, Park Seo Joon made Jennie laugh.
What also stood out was that Park Seo Joon seemed to remember his earlier interaction with the idol.
While snapping photos for the press, netizens noticed that although Park Seo Joon appeared to have his arms around Jennie's waist, he wasn't touching her.
Park Seo Joon seemed protective of Jennie. Realizing the cameras were still taking pictures, Park Seo Joon quickly covered Jennie up so the press couldn't see her.
After the videos and photos were shared online, fans showed their love for the adorable interaction between the two stars.
Not only that, they also praised Park Seo Joon's respectful behavior towards Jennie.
On adore ce genre d'interaction !