BLACKPINK's adorable interaction between Jisoo and Charlize Theron at the Dior Show goes viral
Fans couldn't miss it: BLACKPINK's Jisoo stepped out for DIOR at Paris Fashion Week.
The young woman once again shone in a purple dress and drew everyone's attention.
And indeed, she got one of the most iconic looks on the show!
Hollywood star Charlize Theron was seen waiting behind Jisoo as the idol spoke to the media at the event, apparently waiting for her chance to speak to the star.
Eventually, the two stars struck up a conversation, with Charlize asking Theron Jisoo how her flight went, saying the idol was "young" and "strong" for such a trip.
"Yesterday? How long was the flight from…
"Darling you are so…
"You are.. yes ✊🏻too strong" – Charlize Theron

JISOO THE FACE OF DIOR #JISOOxDiorAW23 pic.twitter.com/SlVBjew537

— 𝐽𝐽 (@official_jensoo) February 28, 2023
Obviously, the photographers present did not miss the opportunity to capture the two stars together in a paradisiacal vision!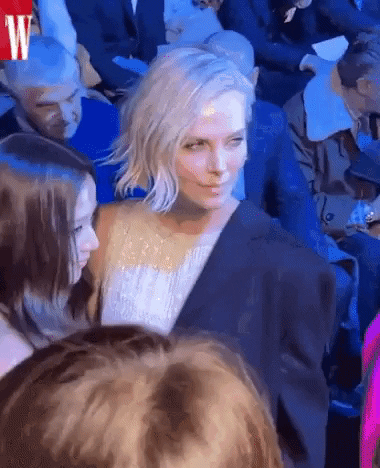 The photographers were so excited that Charlize Theron said she was "protecting" Jisoo from them while covering her with her jacket!
Of course, fans around the world couldn't get over this adorable interaction between Jisoo and one of Hollywood's most famous actresses!
Charlize Theron who protects Jisoo used to pray such times 😭😭😭 pic.twitter.com/L0rvgpHsg6

— krysooyaaa♡ (@krysooyaaa) February 28, 2023
Let's love!