BLACKPINK Tour Dancer reveals what it's like to perform with members
BLACKPINK is on a world tour that will run through June 2023.
The girls are not alone on stage. In fact, they are accompanied by dancers of undeniable talent who add even more to the show.
Recently, one of the dancers, Will Han, shared what it's like to be on stage with such celebrities.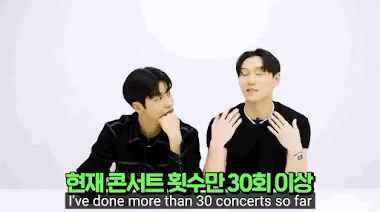 Will explained that the experience of preparing and running each gig was actually different:
"The scene is completely different in every country, from preparing for the show to the reactions of the fans. In every country there is a little difference. »
He added that being part of the BLACKPINK tour made him feel special.
Will Han: "Unlike other world tours, BLACKPINK's world tour is wearing…Even the dancers are wearing earplugs. It's quite rare for dancers to wear earphones on stage. When you wear it during the performance, the artist's voice is delivered directly to your ears. It just rings in your ear. »
Sang Hyun Yoon: "Like a concert? »
Will Han: " Exactly. If you listen to the songs in this large concert hall with your eyes closed, you have the impression of being on a stage just for you. »
Will Han added that he was truly grateful that the dancers were considered such an important part.
"I'm just grateful that we got a role in this concert, which is reserved for dancers only. »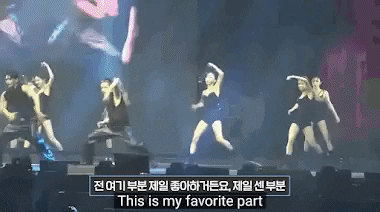 However, the dancer admitted that it was particularly exhausting to chain concerts and back-to-back performances.
"Male dancers, on average, dance more than ten songs from solos to the point."
Not only that, they also have to change clothes.
"I'll start with Jisoo's solo part and rest during the next performance, which is Jennie's solo performance. As I mentioned before, during the part of Rosé I listen to the song through my headphones. I go on stage with tears in my eyes.
It's quite difficult because it's really not easy to dance in a row. The dance moves are also quite challenging. I'm finally getting ready for Lisa's solo scene. As soon as Rosé's solo part is over, I quickly change my outfit and run to the stage. I sit down and wait for the show. »
But Will Han explained that BLACKPINK cheers for the dancers to cheer them all on.
The dancers also don't interact much with BLACKPINK because the members are exceptionally busy.
But Will Han revealed that idols show their true selves when they hang out with dancers, compliment them on their hard work and even approach the introverted Will Han first.
In the end, Will Han feels "lucky" to be a part of this experience.