ATEEZ members show their love to Wooyoung when he is injured at a concert
This was announced by the ATEEZ agency on May 8th Wooyoung has had to take a break to focus on his treatment and recovery from an ankle injury..
As a result, he cannot participate in the group's future programs.
Despite his injury, the idol wanted to attend the concerts by staying seated before deciding to take a break. So on May 6th and 7th he gave the two-day concert in Kobe and sang while sitting.
Even though he wasn't able to participate in the group's choreographies, the other members made sure he could participate in his own way.
Despite their jokes, it could be seen that the other members cared about Wooyoung and wanted to take care of him. Fans loved seeing them take care of him.
Jongho, known to fans for his great strength, was impressed with wearing Wooyoung while still managing to sing as phenomenally as ever.
Even in the midst of their choreography, they couldn't help but think of Wooyoung. Mingi is seen checking if Wooyoung is okay.
Yunho also carried Wooyoung on his back and the two seemed to be having a good time.
They really couldn't resist including Wooyoung.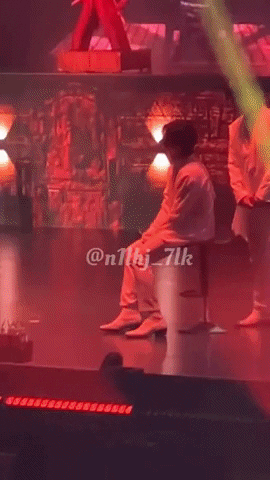 "Captain" Hongjoong also showed his adorable side by lending his shoulder to Wooyoung. The two are known for tickling each other incessantly.
Some members seemed to dedicate some of their lines to Wooyoung, who is really adorable. For example, San Wooyoung watched as the lyrics said, "Everything is beautiful."
They gave all their energy to Wooyoung, although he couldn't move too much.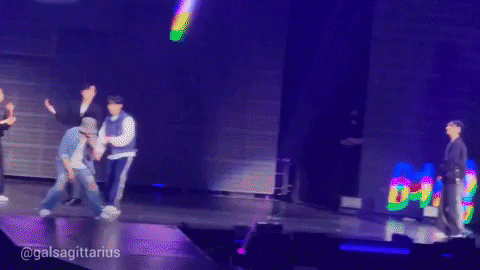 And they took the most beautiful group photo together.
There were just too many cute interactions between Wooyoung and the other members to include them all!
We love to see such members! We wish Wooyoung a speedy recovery.