A French paparazzi confirms that V and Jennie were in Paris together, netizens react
Rumors of BTS' V and BLACKPINK's Jennie enjoying a 'date in Paris' have been confirmed by a French paparazzi.
On May 17, a video began circulating online showing the alleged couple holding hands and enjoying a date in Paris.
The two idols wore hats and calmly strolled down the street along the Seine in Paris.
Jennie is in Paris for the 76th Cannes International Film Festival, V will attend a Celine photocall and event in France.
Although the two singers' agencies have neither confirmed nor denied this video, French paparazzi Ali Tetaissa and photographer Amar Taoualit have confirmed that the two people whose video is actually about V and Jennie.
According to Ali, the two stars were walking together before splitting when they were spotted by the paparazzi. Photos of the two artists wearing the same outfits on the same day also caught the eye.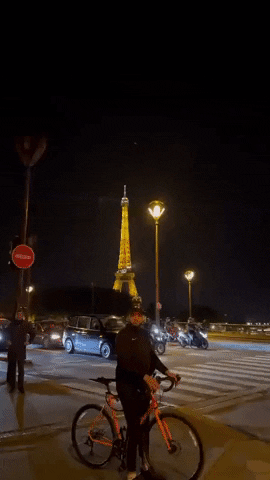 In Korean online communities, netizens wrote:
"BTS and Blackpink… High profile stars. They go really well together…"
"I realize that not being able to see your boyfriend is really just an excuse because you're too busy. If you really love someone, you would take the time to see them no matter whatㅋㅋ"
"They should have made their relationship public at that point… I wonder why they denied the rumors…"
"Whoa… They don't even bother to hide their relationship anymore ㅋㅋㅋ They're really a good match…"
"The way the staff follow them from behind is so hilarious."
"They are really cute together. I wonder what it's like walking through Paris hand in hand as superstars… I'm really happy to see that."
"Is the person following you your boss? »
"It's weird to see how they look like an ordinary couple walking together. I realize they're human too…"
"V and Jennie's managers will be best friends at this point."
"They're making their relationship public, wow…I wonder if Jennie can wait for her boyfriend later during his military service…"
"I bet they'll have such cute babies…"
"A date in Paris… it must be really romantic"
"The way the staff keep their distance from the two is really funny."
"They have nothing to explain about their relationship… They're a good match…"
"I wonder if their managers became closer because of their relationship…"
"World stars…I'm so jealous…"
On the other hand, rumors of a relationship between V and Jennie first began to spread last year after several alleged photos of the two were shared online.
source
BTS' Jennie and V are trending after video of an alleged couple in Paris goes viral