A fan who found Jackson Wang too outgoing during his concert is discussed
GOT7 member Jackson Wang is in the midst of his first solo world tour, the Magic Man World Tour 2022-2023, and the least we can say is that he's driving fans crazy!
In fact, Jackson made a habit of bringing fans on stage and serenading them.
The idol has now started the South American leg of his tour. His first stop in Brazil then caused quite a stir One of his dancers was grabbed by a fan without her consent and then kissed.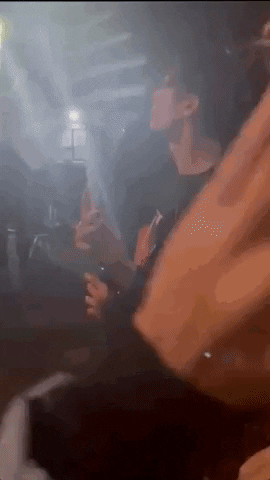 During the concert, another incident caused criticism.

As usual, Jackson brought fans on stage for a few tracks. However, the fan he picked for the track "I Love You 3000" has come under criticism for her behavior.
She can be seen being very tactful towards Jackson, even touching his crotch.

He laughs at this, instead swinging his legs over hers and continuing the performance.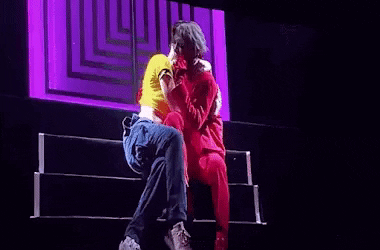 After seeing this, netizens expressed their discomfort and frustration online.

Some found it a cute or even funny moment, but most felt it was totally inappropriate.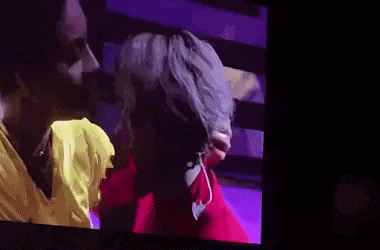 Between this incident and the one with the dancer, Internet users asked what limits should not be crossed even as a fan.
Sometimes fans don't realize the limits of their closeness to idols.

Also known as a parasocial relationship, this causes personal boundaries to be broken physically and emotionally.
According to many mental health experts, not respecting the personal boundaries of idols can be unhealthy and dehumanizing because it shows them that the parasocial relationship takes precedence over their humanity.
Among the comments on social networks we can read:
"No, it makes me uncomfortable to see that. »
"He gently pushes her away, but if I were him I would have just given it all up and chosen someone else. »
"Why is it so difficult to respect the boundaries of an idol? It's not your dolls. »
"It actually shocks me that some 'fans' don't even see artists as people with real feelings and boundaries. How dare you touch an idol without his consent? HE DOES NOT KNOW YOU!!"
"Jackson looks so uncomfortable but wanted to stay professional the whole time the song was performed. I'm so sorry."
"Some laugh that she did this to get revenge on Jackson as he made a lot of fans blush. But he was never as inappropriate as she! »
What do you think ?