9 "Set Me Free Pt.2!" Music Video Details & References By Jimin
BTS' Jimin just released his music video for the track "Set Me Free Pt.2!" and the least we can say is that it completely broke the internet!
The clip might seem simple at first, but trust us, it's not! It's full of details that we were happy to see.
So here are 9 details and references that you might not have noticed.
Choreography and lyrics are connected
As Jimin sings "Fly, Butterfly, Free at Last," Jimin mimics the flapping of a butterfly's wings.
It mirrors Jimin's previous solo song "Lie" from BTS' second studio album Wings.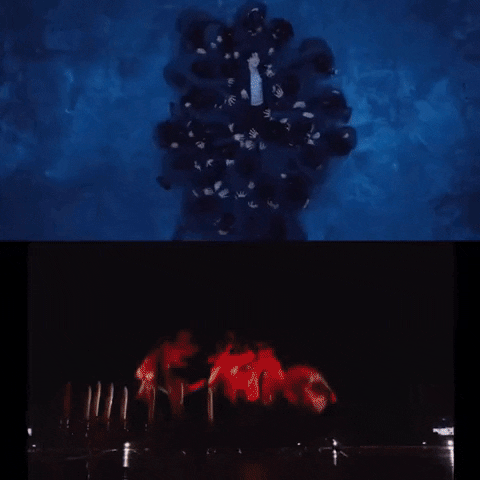 The line "Go crazy to stay sane" is almost identical to the lyrics of "ON".
Jimin gradually loses his clothes and accessories throughout the clip, which seems to symbolize his journey to freedom
Jimin's tattoos exposed
The German poem about Jimin's corpse I live my life in growing rings, written by Rainer Maria Rilke in the late 19th centuryth century
"I live my life in increasing circles
that move above things.
I can't reach the last
but I want to try.
I circle around God, around the ancient tower
and I turn for centuries;
and still don't know: am I a hawk, a storm,
or a great song. »
This poem refers to the 'FACE' album covers with their crescent circles
Jimin and his dancers create a shape that probably resembles the golden ratio pattern or the Fibonacci sequence…
What stands out after all this chaos is Jimin's inner self, undeniably sweet and angelic.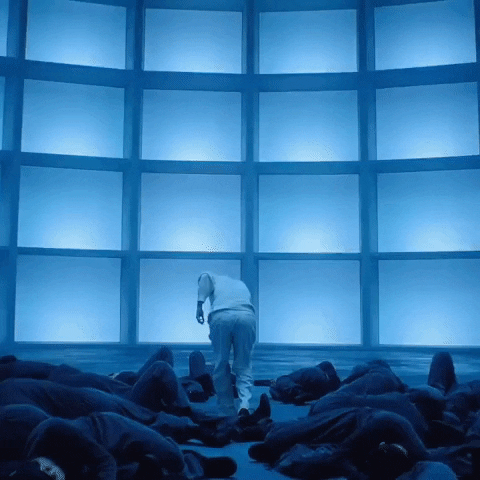 Did you notice any other details?