5 Important Ways to Create a New Living Room Look, To Make It Cool
stylediacreativo.com, Jakarta Living room is one of the most used places to spend time with family. This is a place where families can talk to each other, have fun and joke with each other. Sometimes, it takes hours to be able to move from the comfort of the room. It is very pleasant, the body can fall asleep immediately because of the vibration in this one room.
If you want to have fun while spending quality time with your family, you definitely need a living room display that can make your heart happy and family time together can be fun during life. Therefore, the living room decoration plan needs to be implemented immediately to get a new and beautiful room. For those who want to dream the room, you can really follow these tips.
1. Choose multifunctional furniture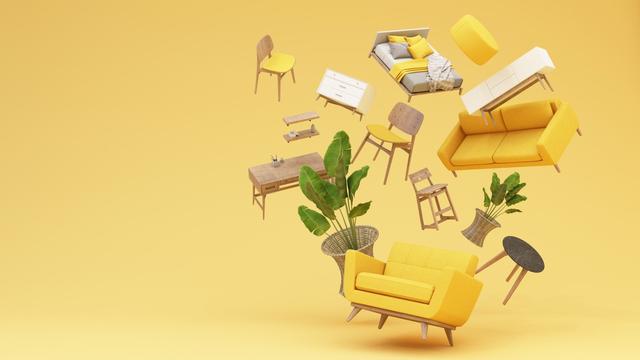 If you want a functional living room, it needs to be filled with a variety of useful tools. It is recommended to use furniture that has different functions in one product. Because if you use multifunctional furniture, the remaining space can be used in other ways. For example, like a children's play area or use it as a work area.
Using multiple pieces of furniture is also recommended for those who have a small home. This is because the house does not have enough space that can be used to accommodate different types of goods. Therefore, it is very important to take care of different types of furniture to be placed in every corner of the house, including the living room.
2. Mix Colors to Match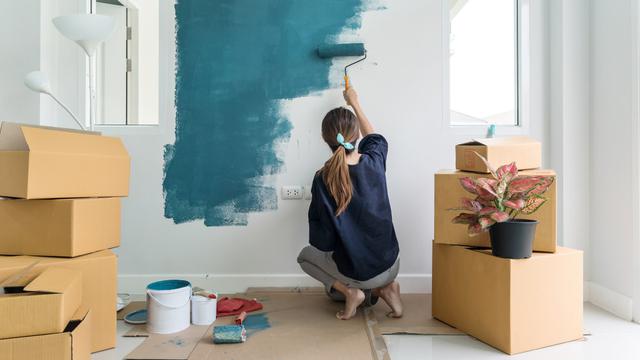 The next method that can be used to improve the look of the living room to make it look better is to display patterns on the walls or other corners of the living room. Apart from adding beauty, applying different colors in the living room also helps to calm the mind.
A specific idea of ​​color in the living room can be done with a combination of two types of paint. For example, black and white or blue and yellow. For those who like calming shades, brown, gray, and cream can be the right suggestions. However, if you want to feel comfortable, then bright colors like yellow, light blue, green, orange can be used as ideas to change the wall in the living room.
3. Use Hanging Lights for Decoration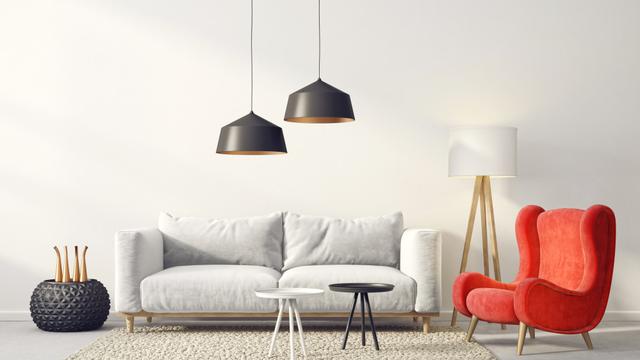 The room can be more beautiful if it is given beautiful decorations such as chandeliers. Surely you are bored, don't you always use a sitting lamp or a ceiling lamp with a medium design? Therefore, different lamp models are needed to be able to change the situation for the better.
Also, the chandelier in the living room can add an interesting element that is not excessive. Also avoid using large crystal chandeliers. Because it will seem necessary. For those who are still confused about what kind of chandelier to choose, you can choose a real lamp that has a neutral color and a simple shape.
4. Add Some Decorative Plants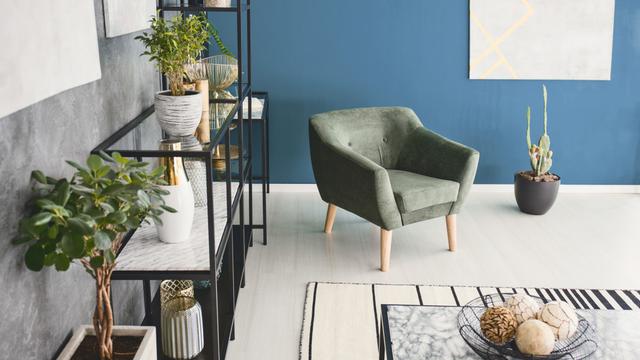 Adding decorative plants is also one of the tips to make the living room look new. By adding decorative plants in the room, the view in it becomes more natural. So make yourself and your family closer to nature.
The correct use of decorative plants can be used in the living room using small pots and placed in many places such as tables or bookshelves. Establishing the height of the placement of decorative plants is important to the results of the living room.
5. Install a Carpet for the Living Room

The last thing to do to get a new living room look is to install the carpet. The carpet itself is believed to be able to make the contents of the living room become one. Even using a carpet can give the impression of being warm and comfortable, so that you can have a good atmosphere.
To install a carpet on the floor of the living room, it is also necessary to pay attention to many aspects such as size, materials, and the placement of the carpet itself. When all these things meet, the room will be better.
All the tasks of decorating the living room will be more possible if there are larger products that can fulfill it. For this reason, there are also various e-commerce websites that organize all the home decorations that you can get easily and affordably.
For those who cannot wait to make the living room cooler and cooler, it is very important to buy your needs through various e-commerce platforms. Come, immediately improve the appearance of the living room to make it unique!