5 Dramas to Watch in January 2023 – K-GEN
Hello, everyone !
Happy Holidays everyone, I hope your 2023 has started well! We're gathering as usual for a presentation of five dramas that will be released throughout the month of January.
I hope you find your happiness!
---
1. Brain works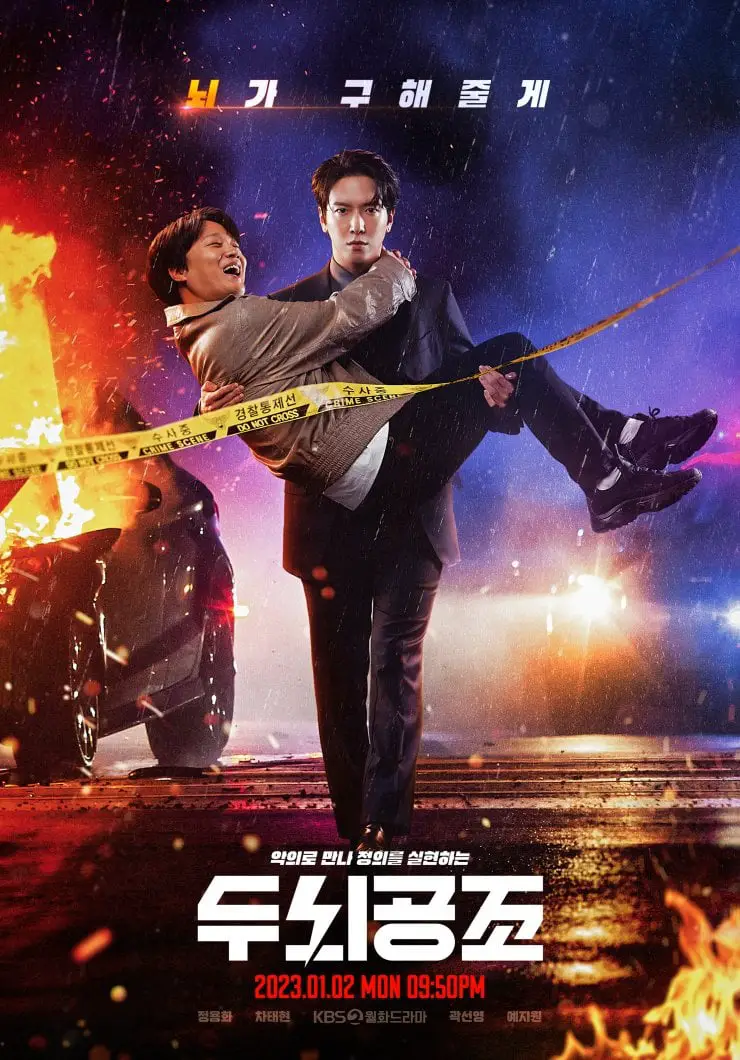 Release Date : January 2nd
Distribution : KBS2
Published on: Monday and Tuesday
Number of episodes: 16 (out of 60 minutes)
Director: Lee Jin Seo
Screenwriter: Park Kyung sun
Genres: crime, comedy
main actor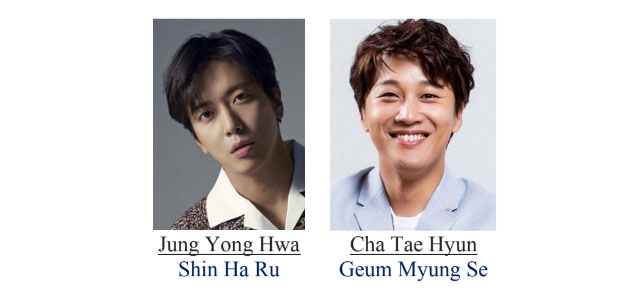 script : Shin Ha Ru is a neurosurgeon who comes from a wealthy family of doctors. He has great self-confidence. Geum Myung Se is a fair and confident detective. Together they will solve criminal investigations.
I have decided to start 2023 on safe levels for fans of fresh drama with some excitement. Brain Works is the perfect example of a comedy that wants to captivate its viewers. We expect nice chemistry from the main duo. You might know Cha Tae Hyun from Legend of the Blue Sea, Team Bulldog, or even Police University last year. As for Jung Yong Hwa, his last drama was Sell Your Hauted House and you may also know him as the leader of CNBLUE.
---
2. Bumping into you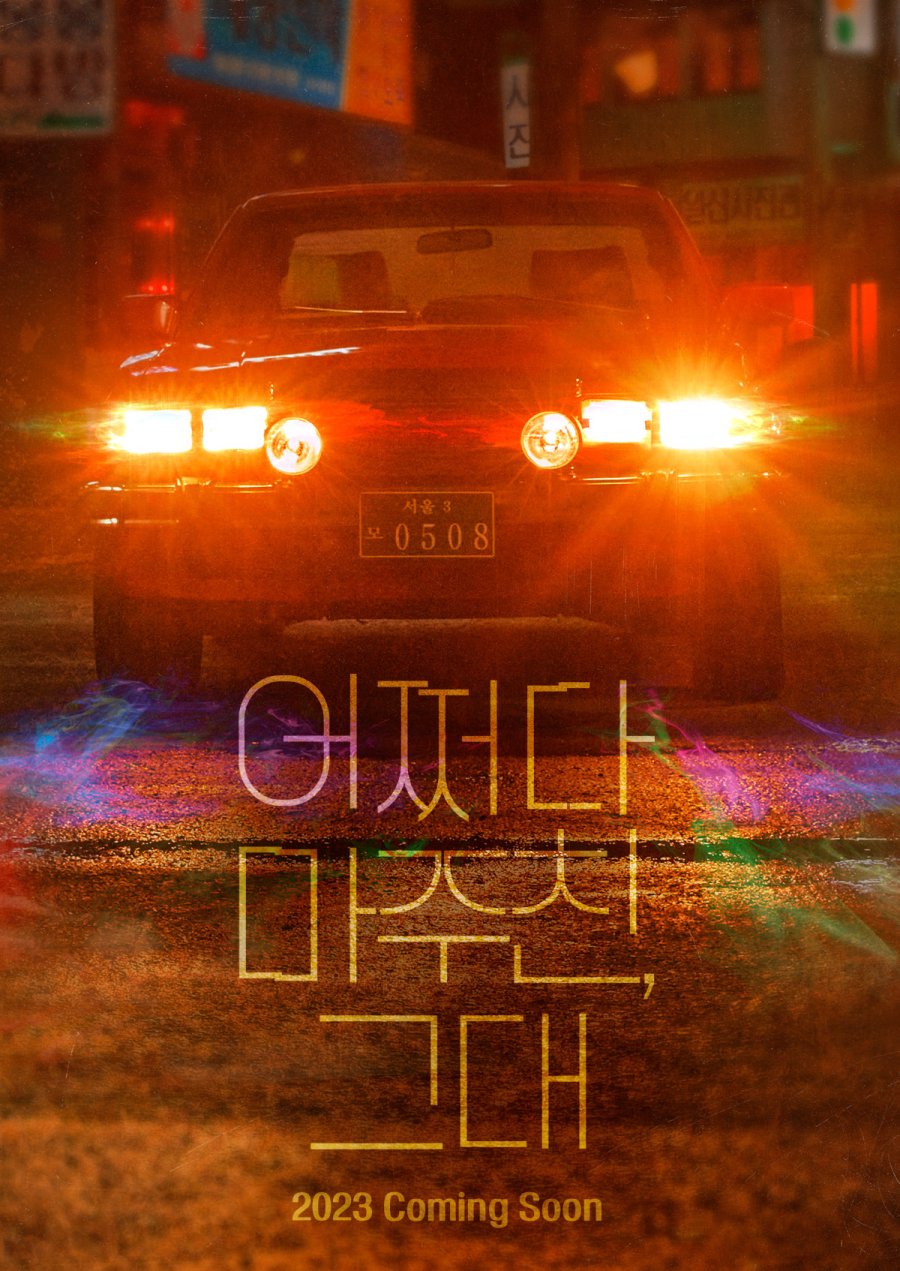 Release Date : January 4th
Distribution : KBS2+
Published on: Wednesday and Thursday
Number of episodes: 16 (of 60+ minutes)
Director: Kang Soo Yeon
Screenwriter: Bak So Yeon
Genres: Investigations, science fiction, romance
main actor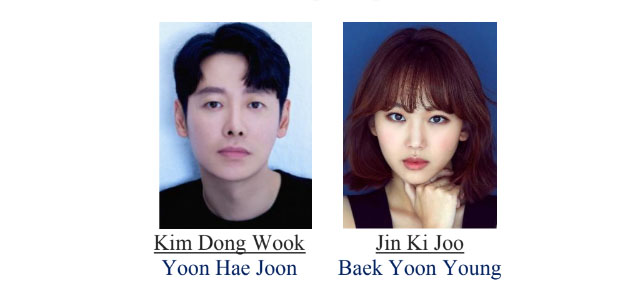 script : Yoon Hae Joon is a news anchor at a radio station. He is calm and direct in his work and benevolent in his relationships. Baek Yoon Young works in a publishing house. The two must travel back in time and find themselves back in 1987. Hae Joon sets out to uncover the truth behind a serial killer case, while Yoon Young tries to stop his parents from getting married for a reason that belongs to him. You will discover that their goals, although distant, form the same goal.
A fun thriller with a bit of science fiction and romance, I think the mix can be quite nice. This is the second collaboration between director Kang Soo Yeon and screenwriter Bae So Yeon who previously produced Tale of the Nokdu in 2019. You could find Kim Dong Wook in The King of Pigs and Jin Ki Joo in From Now On, Showtime last year.
---
3. Refund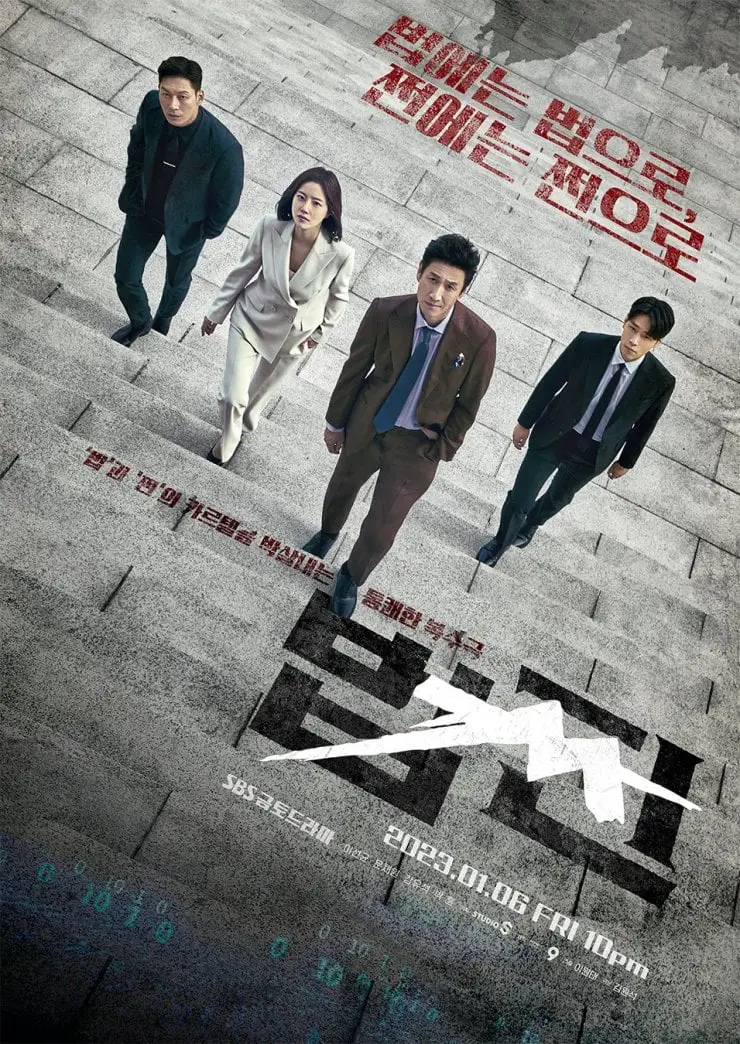 Release Date : 6th January
Distribution : SBS
Published on: Friday and Saturday
Number of episodes: 12 (of 60+ minutes)
Director: Lee Won Tae
Screenwriter: Kim Won Seok
Genres: thriller, business
main actor
script : Payback follows the story of a group of people, including Eun Yong, a financier, fighting a powerful lawless cartel.
We don't really have any more information, but the teasers speak for themselves. An epic thriller with lots of action. Kim Won Suk, the screenwriter, has contributed to the screenplay of the famous Descendants of the Sun. On the actors side, the drama features Lee Sun Kyun, a great actor that you may have already met. At his side Moon Chae Won, who returns 3 years after Flower of Evil. Kang You Seok's last drama was I haven't tried my best yet. Finally, as another great actor, we find Park Hoon, who you could see in The King: Eternal Monarch or Big Mouth.
---
4. Agency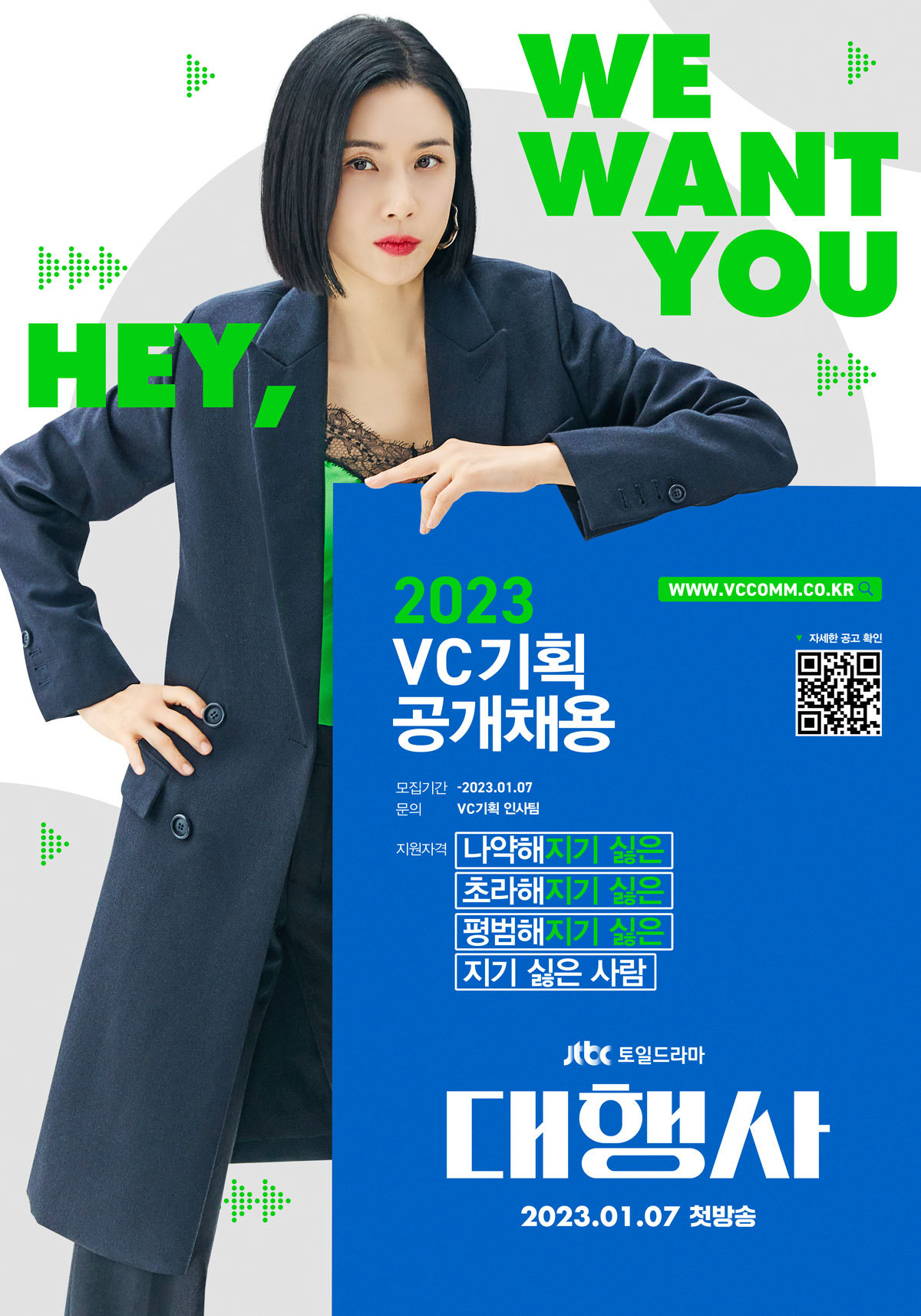 Release Date : January 7th
Distribution : JTBC
Published on: Saturdays and Sundays
Number of episodes: 16 (out of 60 minutes)
Director: Lee Chang Min
Screenwriter: Song So Han
Genres: business, piece of life
main actor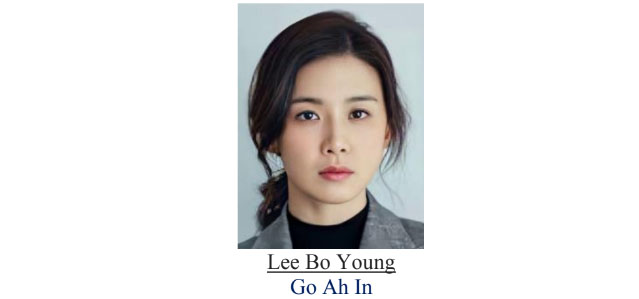 script : In this drama we are going to follow the career of Go Ah In, a woman from a poor family who has not been able to benefit from great studies but has a great desire to succeed. It is known that she is only interested in her job and the money. So we're going to look behind the scenes of an advertising agency and his journey to becoming the head of that agency.
Nothing better than January to discover a drama full of the will to succeed starring a strong and independent woman. The director of Welcome to Waikiki and Monthly Magazine Home, Agency will make sure you have a great time. Especially since Go Ah In is played by actress Lee Bo Young, whose last drama was Mine. You will also find Son Na Eun who recently left Apink and is continuing her acting career after Ghost Doctor.
---
5. Kokdu: Season of Deity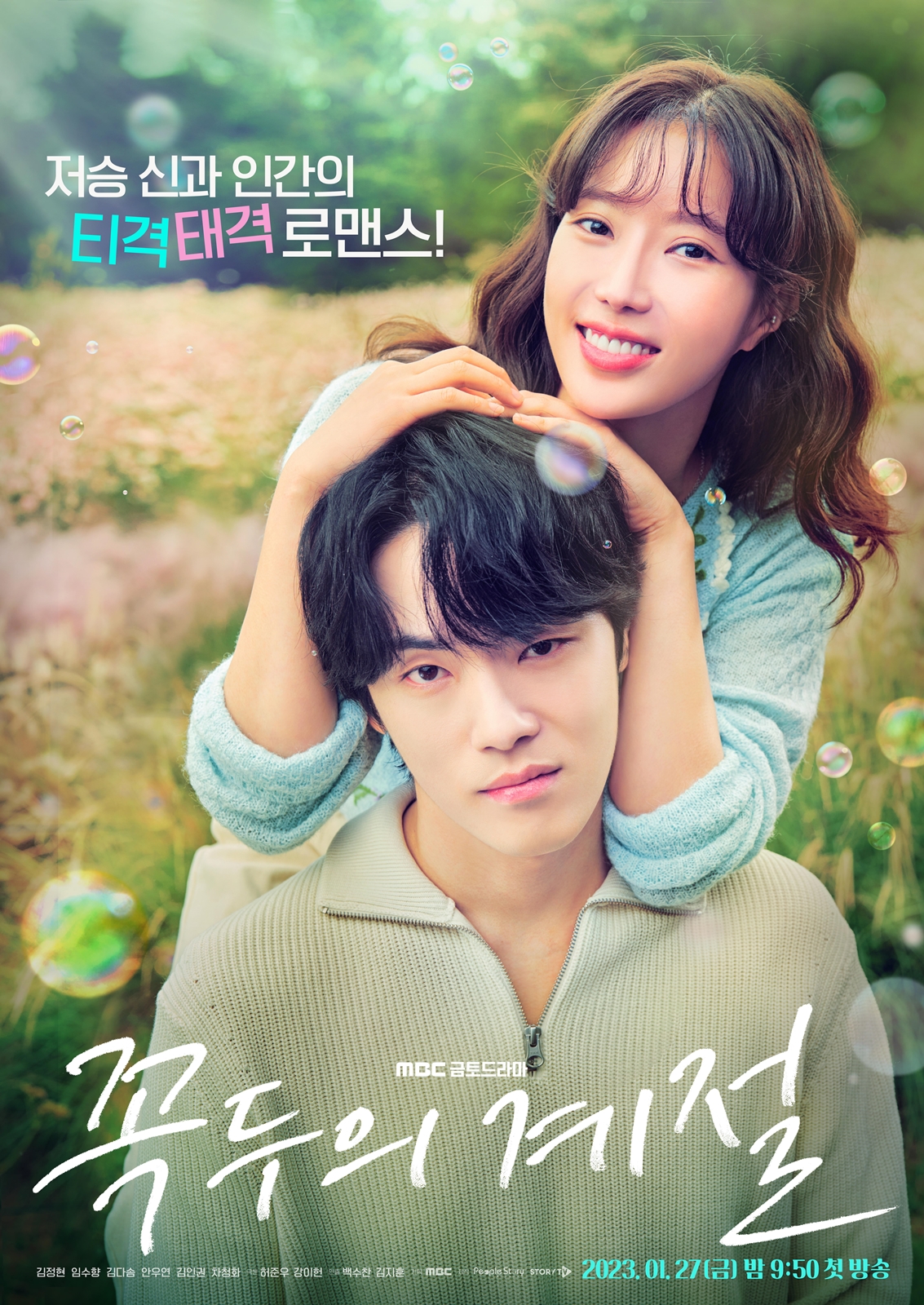 Release Dates: January 27th
Distribution : MBC
Published on: Friday and Saturday
Number of episodes: 16 (of 60+ minutes)
Directors: Baek Soo Chan & Kim Ji Hoon
Screenwriters: Heo Joon Wong & Kang Yi Hyun
Genres: Romance, Fantasy, Medicine
main actor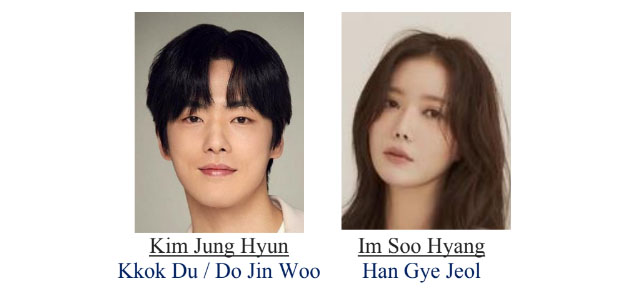 script : In a distant time, Kok Du stirred up the wrath of God, turning him into a reaper. He must lead the spirits to the afterlife and every 99 years he must descend to the human world by possessing a human. He will thus possess Do Jin Woo. Han Gyeo Jeol works as a family doctor. She leads a difficult life and has little self-confidence. His encounter with the reaper will change his life.
Finally a sweet romance between a mower and a doctor. It was the lead actors that really pushed me to choose this drama. Indeed we find Kim Jung Hyun who has appeared in many successful dramas in a few years such as School 2017, Welcome to Waikiki, Crash Landing on You and recently Mr.Queen. Next to her is Im Soo Hyang, a great actress you may know from My ID, Gangnam Beauty, Graceful Familu, Woori the Virgin or Doctor Lawyer in 2022. You will also have the pleasure of finding Dasom (Ex-Sistar). .
---
That will be all for this beginning of the year!
As usual, I invite you to share the dramas you expect, loved or advise against, the comments section is for sharing!
I for one would recommend Arthdal ​​Chronicles which I finally checked out over the holidays and it reminded me how much I love fantasy worlds. I look forward to discovering Season 2.
As I head into 2023, I'm letting the second season of Work Later, Drink Now sweep me with joy, still as insane and refreshing as ever. I would be seduced by Run Into You… Over to you!
I hope January will be a good month for everyone, see you in February!
---
– Mathoo –
"After exploring the world of manga, anime, and J-pop, I finally got into K-pop in 2013 thanks to SNSD. Since then I've been learning about the different aspects of Korean culture, through food, language, stories… I got into dramas in 2016 thanks to BTS' V and his role in 'Hwarang'. By the way, my favorite genres are thrillers and historical dramas. Apart from that I have a great passion for dance and also for music! »