11 moments that show just how contrasting BTS' 'Hyung Line' and 'Maknae Line' are
BTS consists of 7 members divided into two very different "lineages": the Maknae lineage and the Hyung lineage.
This terminology is commonly used in idol groups where there is an established ranking system based on age.
In the case of BTS, the Hyung line consists of RM, Suga, Jin, and J-Hope. On the other hand, the Maknae line consists of Jimin, V, and Jungkook.
The two "lines" have an age difference, but not only! They also sometimes behave completely differently, which makes situations even funnier.
Check out some of the moments below when their fun differences made their set lines extremely obvious.
When a spoiler comes
Hyung line: cast off
Maknae line: quietly eats his chicken
In a carousel

Hyung Lineage: Wanting to die
Maknae Line: Best Time Ever
At an award ceremony
Hyung Line: Focused on performance
Maknae line: Dance again and again
present song
Hyung Line: Sitting and waiting for it to happen
Maknae line: stand up and dance
When there is an insect in the room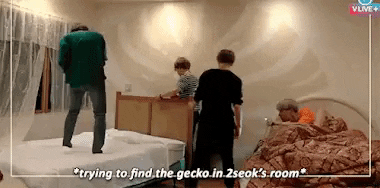 Hyung Line: Fear
Maknae Line: Ready to Kill the Invader!
In the middle of a Flying Yoga session
Train harder than Flying Yoga 🐰🐥
🐱: I don't think I'm crazy pic.twitter.com/WMzP5iblcV

— ㅋ ͡-•ʔ (@enkao613) October 18, 2022
Hyung Line: Rest your tired muscles
Maknae Line: Getting even more tired
When jumping on the trampoline
Please make sure to add it to the Bangtan Hyung vs. Makla distinction video series. Thank you in advance 👏🏻👏🏻 pic.twitter.com/dPVLUKitiX

— Kkomdol Kim (@vjybear_) April 23, 2020
Hyung Line: You want to stay out of it…
Maknae Line: They jump like kids
A huge puddle in 4×4
hyung ra mak la#PremiosMTVMiaw #MTVBRKPOPBTS #MTVLAKPOPBTS @BTS_twt pic.twitter.com/O7x3gKFd3g

— — (@bts_upload_) May 13, 2018
Hyung Line: Scream for his life
Maknae line: pass without noticing
In break times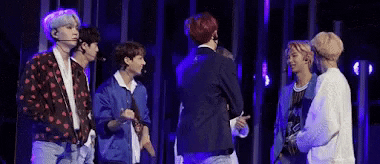 Hyung lineage: stand in stillness
Maknae Line: Never run out of energy
During an interview
Hyung line: seriously
Maknae line: grimaces
During a break during Run BTS!
Hyung lineage: in search of tranquility
Maknae Line: Keep singing
Let's love!