10 Things to Know About Astro's Moonbin
To pay tribute to ASTRO's Moonbin, here are 10 things to know about the star who passed away a few days ago.
Moonbin was an avid cook
The star has popularized her penchant for gourmet delights through appearances on multiple food shows and videos both online and offline.
He notably ate lunch with his sister Moon Sua on the show DNA Mate and even participated in a zero-waste cooking challenge as part of the Food Vengers program.
Moonbin graduated from Hanlim Multi Art School
The K-pop idol focused on practical music at the famed art school, which has long been attended by big names in Korean entertainment, including former f(x) Krystal Jung, Red Velvet's Yeri and Moonbin's bandmate Cha Eun Woo.
Moonbin was ASTRO's main dancer and vocalist
ASTRO was formed on February 23, 2016 and consists of MJ, Jinjin, Cha Eun Woo, Sanha and Moonbin, as well as former member Rocky. Within the group he was used as lead singer and lead dancer.
The idol has also uploaded multiple dance covers of hits from ITZY, NewJeans, Seventeen and more.
Moonbin was part of the Moonbin and Sanha sub-unit
The K-pop star was part of a subgroup with ASTRO member Sanha, who debuted in 2020 and whose EP was released the same year.
The sub-unit held several concerts as part of their "Broadcast Fan Con Tour", with Macau scheduled to be their next stop.
Moonbin's sister is also a K-pop idol
Her younger sister is Moon Sua, a member of the Korean band Billie. The brother-sister duo even performed on a special stage at South Korea's Music Bank, where they collaborated on a cover of Baek Ji Young's Candy In My Ears.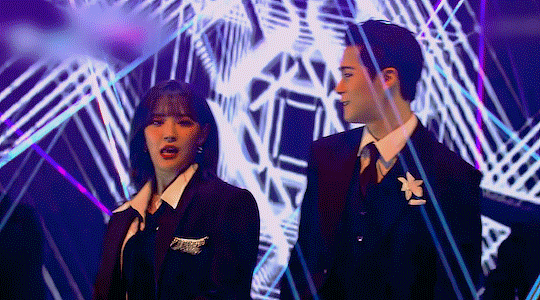 Moonbin was the childhood friend of several stars
As a child actor, Moonbin has collaborated with future K-pop stars, including iKON's Chanwoo and SF9's Chani.
The three future celebs have appeared in pop duo TVXQ's music video Balloon, as well as talent shows such as Star King.
Moonbin also grew up with GFRIEND's SinB, who was his neighbor as a child. They even attended the same dance academy and maintained their friendship after their debut.
Moonbin starred in the hit K-drama Boys Over Flowers.
Aside from being a K-Pop idol, Moonbin has also starred in several K-Dramas. He made his acting debut in the 2009 classic Boys Over Flowers, playing the young So Yi-jung, later played by Kim Bum.
Moonbin was nicknamed "Puppycat" by his fans.
ASTRO AROHA fans have always been connected to the star. In fact, Moonbin is playfully nicknamed "Puppycat" in her circle because of his unique smile, which resembles the adorable traits of both animals.
Moonbin was only 25 years old
Moonbin was born on January 26, 1998 in Cheongju, Chungbuk Province, South Korea.
Moonbin's last concert was a few weeks before he left us
As part of his Diffusion tour with Sanha, Moonbin performed in Bangkok for the last time, the third stop after Seoul.